We know everyone has been waiting for this event and it's finally here . . .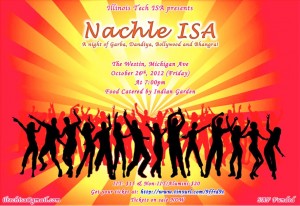 Date: Friday, October 26; dinner from 7:00–8:00 pm and dancing from 8:00 pm–midnight
Location: The Westin Michigan Avenue at 909 North Michigan Avenue in Chicago
Tickets are $15 for IIT students and $20 for non-IIT students and guests. You can order your tickets here. There are a  limited number of tickets, so claim your ticket now! The tickets will be available for pick-up at the Office of Student of Life until Thursday, October 25. Make sure you receive a confirmation email from Campus Life before stopping by.