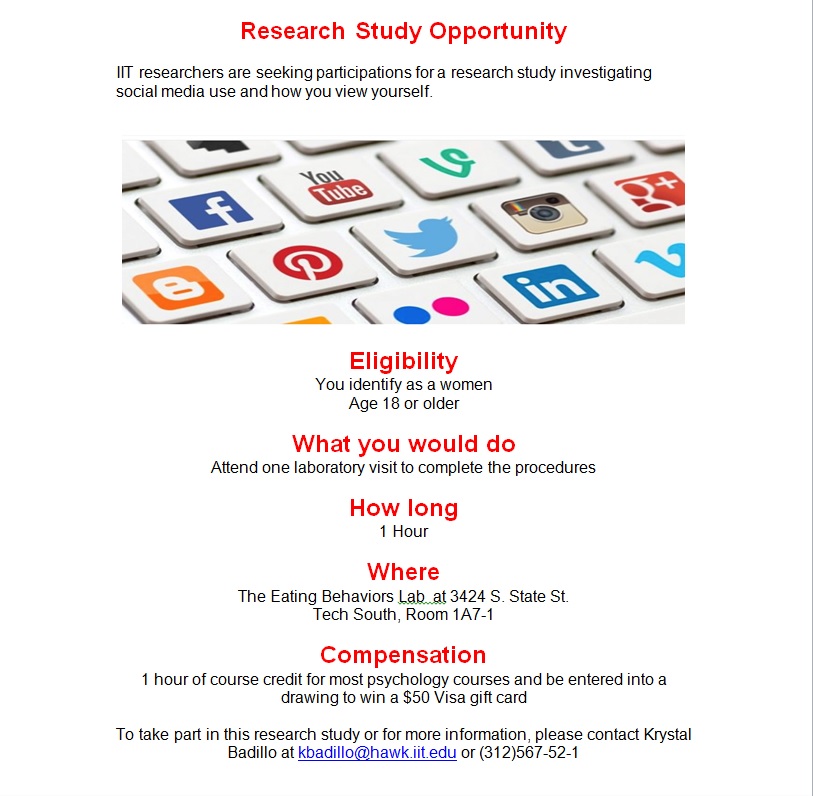 Illinois Tech researchers are seeking participants for a research study investigating social media use. Any member of the Illinois Tech community 18 years or older who identifies as a woman is eligible. The study will take 45 minutes to an hour to complete.
Participants will receive one hour of course credit for most psychology courses or be entered into a drawing to win a $50 Visa gift card.
To take part in this research study or for more information, contact Krystal Badillo at kbadillo@hawk.iit.edu or 312.567.5201.
IRB approved. IRB #2017-114