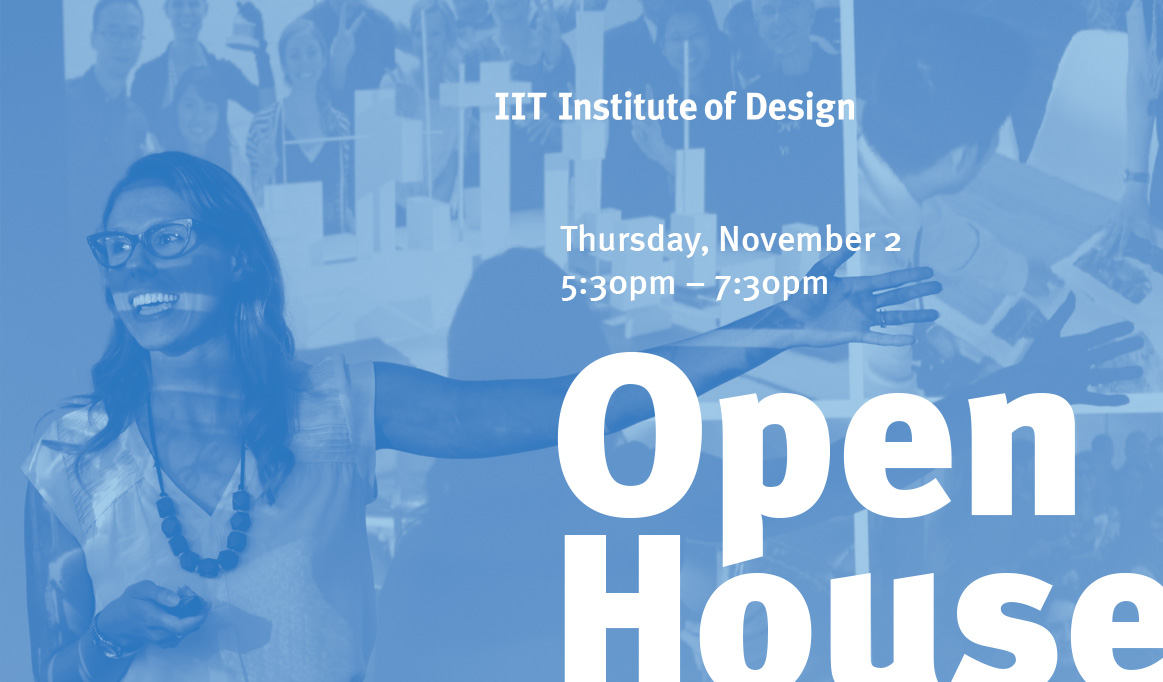 The Institute of Design will host its fall Open House on Thursday, November 2 from 5:30–7:30 p.m. at 565 W. Adams St., Seventh Floor.
Institute of Design provides students with the skills needed to identify, dissect and solve complex problems facing organizations around the world. ID invites prospective students and the curious to take the next step in becoming a change agent by attending an Open House where alumni Yared Akalou and Stephanie Smith will share their experiences. Guests will also have an opportunity to participate in breakout sessions with staff, students, and faculty and to tour the space.
Yared Akalou, founder of Alcove Group

Akalou (MDes 2006) recently founded Alcove Group, a product development company augmenting the way people work in the digital age. Before starting Alcove, Akalou worked at various organizations and focused on user-centered research and innovation projects, from developing a ground-up, automated software for telecom technicians at Accenture to building an user experience design group from scratch at BD. After these roles, he started his first entrepreneurial venture and co-founded OpeningCo, a crowd-sourced HR assessment platform that validates the skills and personality traits of candidates before they are hired.
Akalou came to ID to learn more about the human factors side of physical product design. All of these ventures led him to launch Alcove, combining his experience as a consultant, his education as a user-centered designer, and his exploits as a remote worker.
Stephanie Smith, service delivery transformation lead at Humana

Smith (MDes + MBA 2013) is currently leading the experience redesign of Humana Insurance's grievance and appeals process. Prior to Humana, Smith worked at Doblin (Deloitte's client service innovation group), managing innovation teams domestically and internationally – most recently helping the largest Canadian businesses launch new offerings and build innovation capabilities. Her work has spanned across multiple industries, including heavy manufacturing, financial services and products, insurance, and CPG. She is also an adjunct faculty member at ID and has guest lectured at other global design programs about the application of design and innovation in business.
Before ID, Smith worked in the music industry in promotion, sales and marketing, artist and repertoire, and as a practicing musician. She also co-founded a technology startup in the meetings industry that allowed for the efficient sale of canceled and distressed meeting space. She spent the first half of her childhood growing up in Seoul, South Korea, and has lived and worked in New Orleans, New York, Chicago, Paris, Mumbai, and Toronto.
Questions? Email design@id.iit.edu or call 312.595.4900.