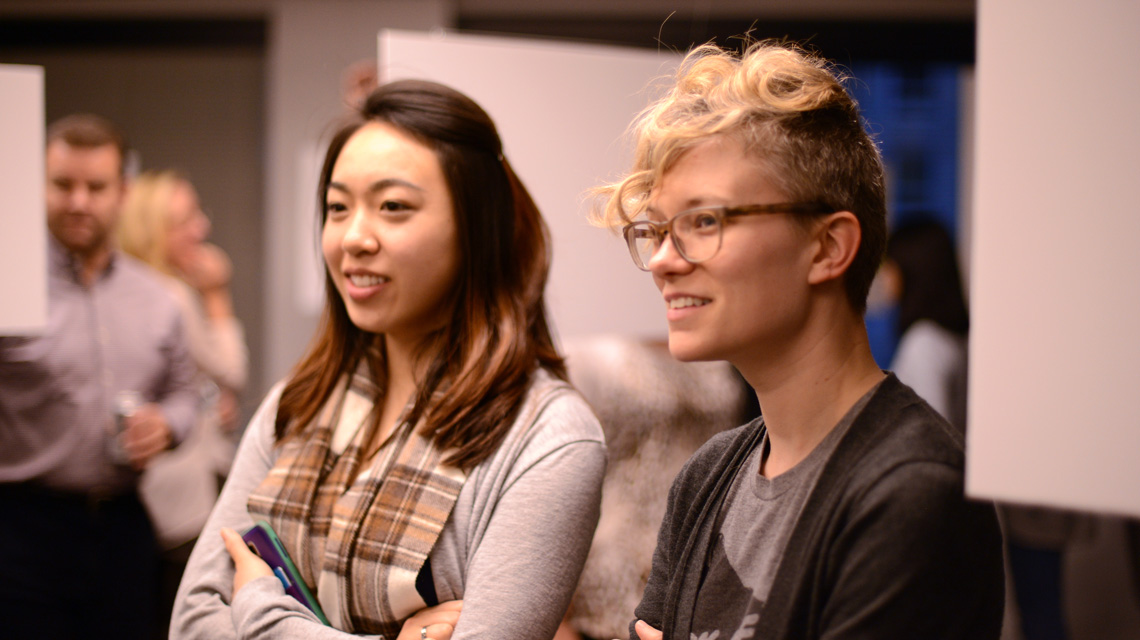 This summer we have seen aliens fly, drones carry light, and a color wheel expand into another dimension.
Join us on Tuesday, August 16, 2016 from 5:30-7:30 p.m. at our new location (565 W. Adams St, Chicago) for an evening cocktail reception; short presentations featuring students, faculty, and alumni; and information on how you can join our graduate program. We welcome prospective students and the curious to learn more about the research and projects Illinois Tech Institute of Design students and faculty have been exploring over the last few months including:
Augmented and Virtual Reality 
Two groups of students (one in NYC and one in Chicago) were both exploring AR/VR for different applications. In New York, interns at Moment, Andrea Everman (MDes 2018) and Ian Marrow (MDes 2017) spent the summer researching the educational potential of new technology. They have chronicled their experience in a blog series on Medium.
In Chicago, Andrei Hogea (MDes + MBA 2018) and Apoorva Shenoy (MDes 2018) spent the summer exploring the capabilities of the Microsoft HoloLens. Their application, HoloShop, is a retail experience based on augmented reality, using the Microsoft Hololens as a development platform. Watch this video to learn more about their work.
Product Design 
The color wheel shows color harmonies, and Color Dice—making its debut soon on Kickstarter—helps the designer use those color harmonies. Becky Marshall (MDes 2018) designed each six-sided die to show six different shades, tints, and saturations for a hue. Select a color harmony, roll the dice, and be inspired.
Design Models 
A team of researchers worked with professor Stan Ruecker on several projects to gain knowledge to share with designers in the areas of autonomous domestic devices (like a friendly drone task light), experience design (like reimagining the timeline), and design analysis (like a 3D whiteboard).
Questions? Email design@id.iit.edu or call 312.595.4900.