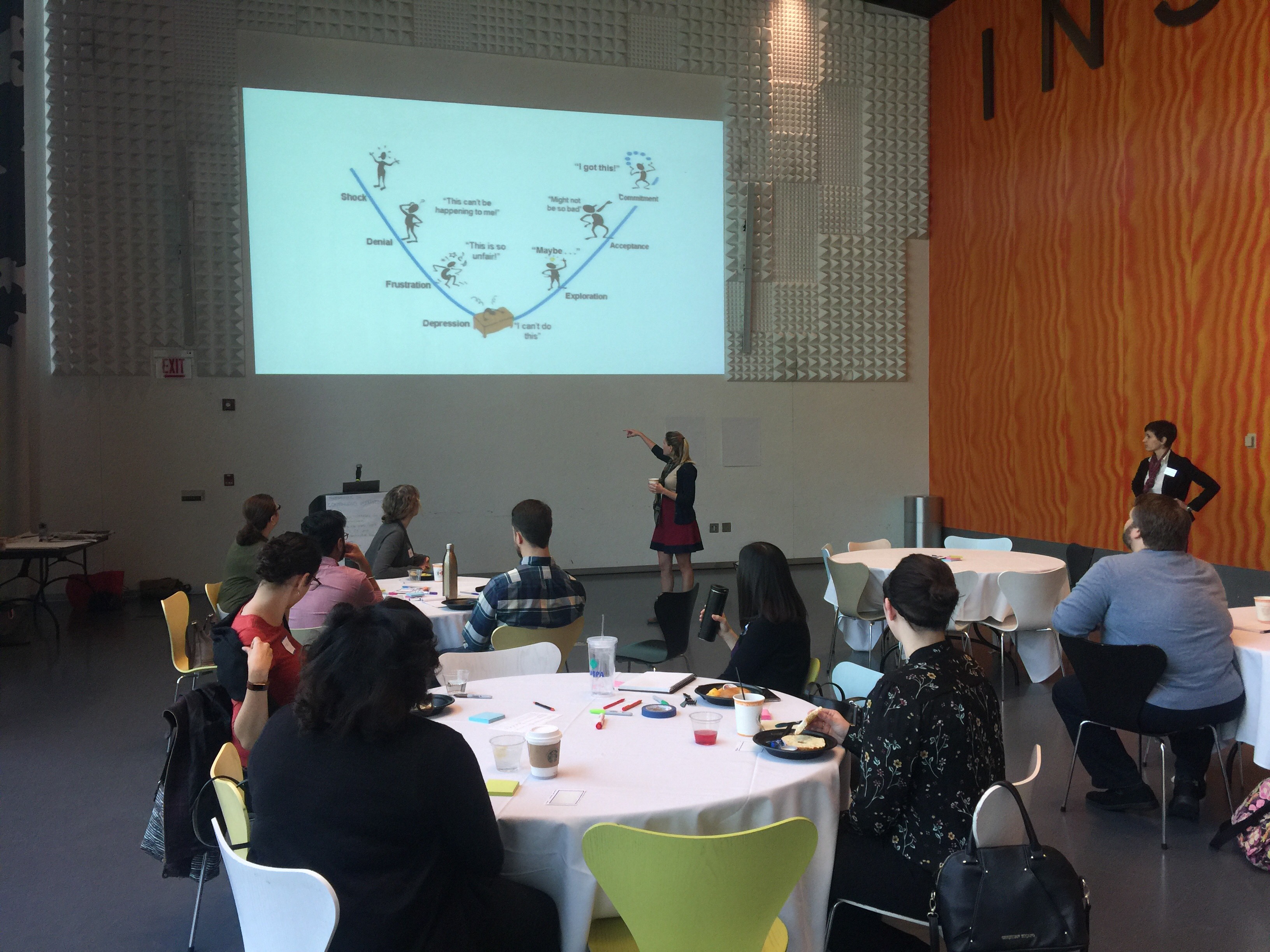 The Continuous Improvement unit within the Office of Student Access, Success, and Diversity Initiatives will host a free interactive seminar on Friday, November 10 from 9 a.m.–noon in the IIT Tower, 12th floor, Room 12F6-1. The seminar will focus on helping members of the Illinois Tech community manage change and continuously improve in their work. Seminar attendees will:
Learn how to identify quick wins in projects through an applied case study activity

Learn how to use a goal-oriented change management model to guide individual and organizational change

Provide feedback for SASDI's new Continuous improvement unit
Faculty, staff, alumni, key student leaders and university friends are welcome. Space is limited; please RSVP by Monday, November 6.
For more details about this seminar, read this blog post.
Questions? Contact Megan Mozina (mmozina@iit.edu) or Molly McCaughey (mmccaugh@iit.edu).