Illinois Tech will celebrate 
International Education Week
 with events hosted by the International Center, Study Away Office, English Language Services, and Career Center. See below for all the event details and flyer.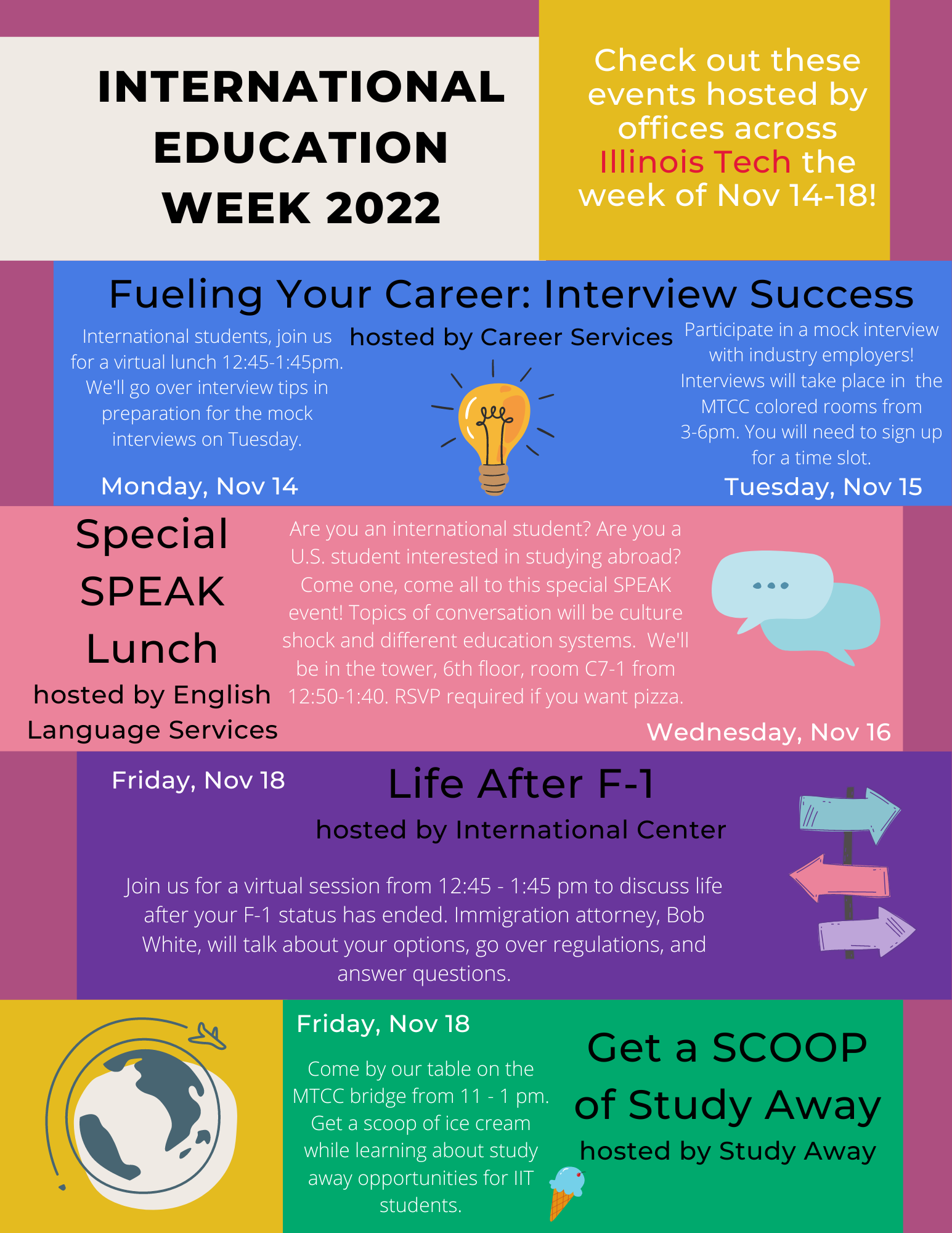 Monday, Nov. 14: Fueling your Career: Interview Success  – International students, join us HERE for a virtual lunch from 12:45-1:45 pm. We will go over interview tips in preparation for mock interviews on Tuesday, Nov. 15th.
Tuesday, Nov. 15: Fueling your Career: Interview Success – Participate in a mock interview with industry employers! Interviews will take place in the MTCC colored rooms from 3-6 pm. Sign up for a time HERE.
Wednesday, Nov. 16: Special SPEAK Lunch – International students and students interested in going abroad are invited to join us for conversations on the topics of culture shock and different education systems. 12:50 pm – 1:40 pm in room C7-1 on the 6th floor of Galvin Tower. RSVP for pizza by the Tuesday before.
Friday, Nov. 18: Join us HERE for a virtual session from 12:45-1:45 pm to discuss life after your F-1 status has ended. Immigration attorney, Bob White, will talk about your options, go over regulations, and answer questions.
Friday, Nov. 18: Get a SCOOP of Study Away – Come by our table on the MTCC bridge from 11-1 pm. Get a scoop of ice cream while learning about study away opportunities for IIT students.