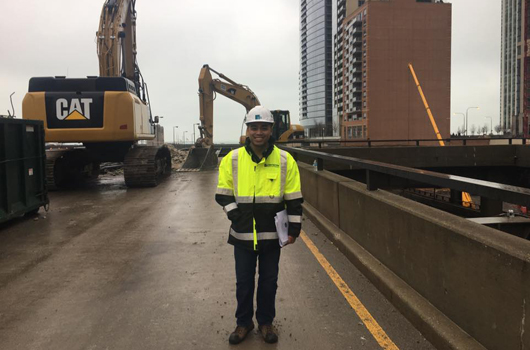 Recently, Marc Cauinian (CE 3rd year) was selected for an internship opportunity offered by Christopher B. Burke Engineering, Ltd. in partnership with Armour College of Engineering. He has been working with the company since January and will spend the next couple months working to reconstruct and extend an existing bridge in downtown Chicago for the Wanda Vista Tower Project. Throughout the internship, Cauinian will gain valuable experience observing the construction process, tracking line item quantities and participating in shop drawing reviews.
"Internships are very important because they separate you from other candidates and make you more marketable to employers," shares Cauinian. "They are also a great resume builder and help to build a network of contacts and mentors who may serve as professional references."
Cauinian's internship with Christopher B. Burke Engineering, Ltd. is his third since May 2016 when he began a four-month long internship with Michael Baker International. There he performed various tasks including construction management, surveying, and completing daily construction reports on a $100 million project improving a 12 mile stretch of Interstate 88.
His second internship was in the estimating department for BIOFOAM, a polyurethane foam roofing, insulation, and coating company. He spent four months with the company aiding in creating and delivering project bids.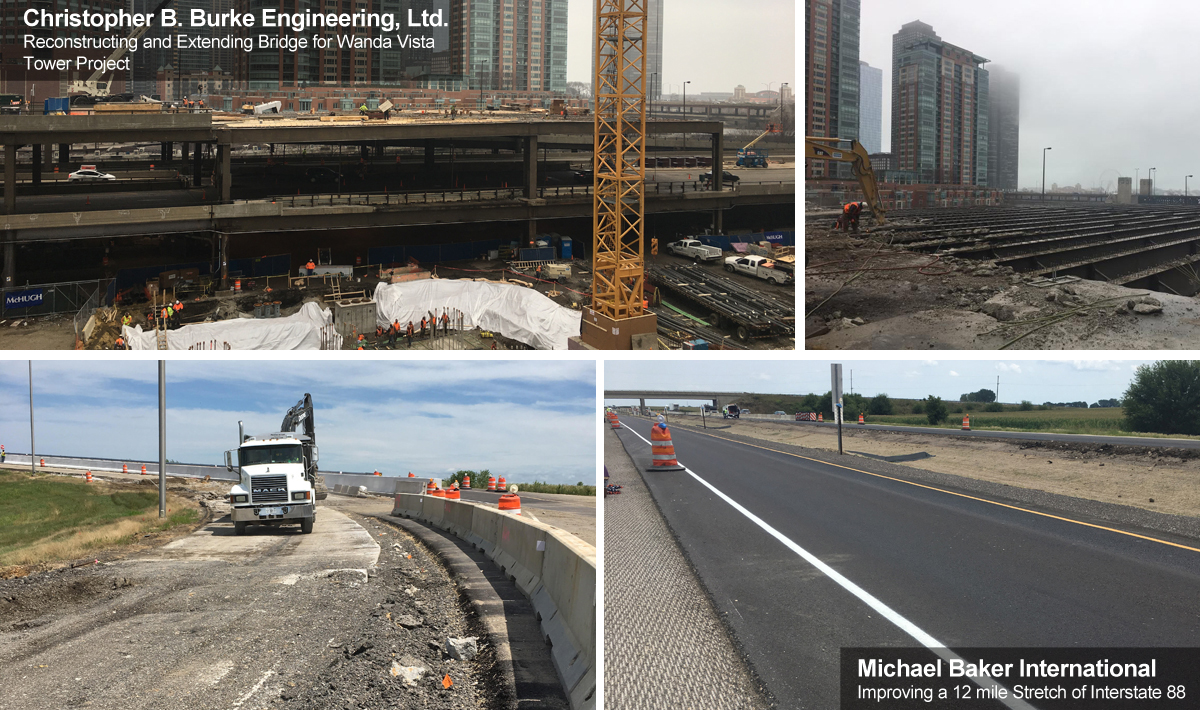 Cauinian's experience stresses the importance of utilizing all available resources to achieve your career goals. His internship with Michael Baker International surfaced through his participation with the Construction Management Association of America Student Chapter at Illinois Tech. He found his second opportunity through a more typical route–Illinois Tech Career Services. Cauinian learned about the opportunity with Christopher B. Burke Engineering, Ltd. through an Armour College of Engineering email to civil engineering students.
Not only do internships offer practical training, they are an important part of building the foundations of a professional network that will last a lifetime. "On my last day with Michael Baker International, my supervisor and I drove around the construction site while listening to music and reminiscing about the many great challenges and experiences I had working over the summer," recalled Cauinian.
After graduation Cauinian will apply to Navy Officer Candidate School and hopes to become a commissioned Navy officer, a dream he has been passionate about since high school. He hopes to continue his engineering career after his military service.