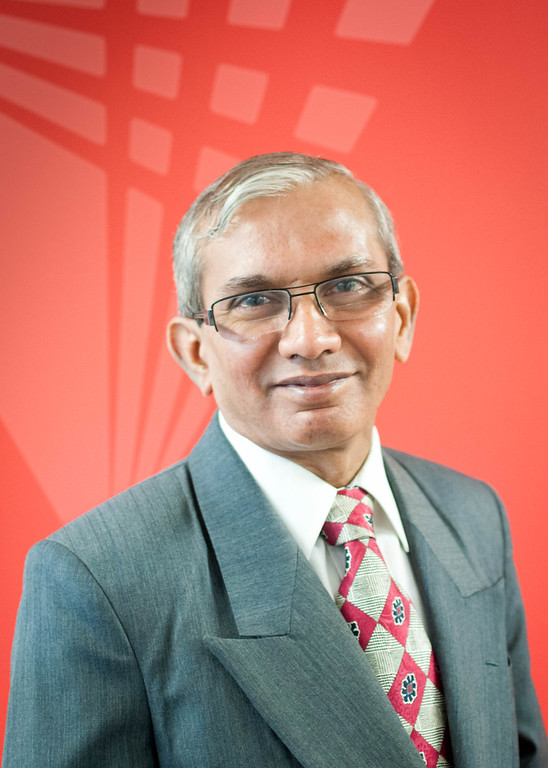 Industrial Technology and Management (INTM) Industry Professor Gurram Gopal was a panelist in a session on "Global Supply Chain Challenges" as part of the November Supply Chain Innovation Summit in Chicago. The discussion moderator was a principal from OPEX Analytics. The other panelists were a partner from OPEX Analytics, the director of Global S&OP Analytics from Caterpillar, and a sales director from Schneider. C-Level executives, senior VPs, managers, and entrepreneurs from companies of all sizes attended the presentation.
The panelists discussed key strategies and best practices for maintaining agile, global, and sustainable ("green") supply chains, potential barriers to the use of advanced analytics in supply chain management, and the major challenges facing supply chain leaders. According to Gopal, supply chain leaders are developing and implementing models to both manage and exploit supply chain volatility caused by a variety of factors. He explained that organizations' ability to absorb and manage change is slowing the deployment of many technology solutions in the supply chain including the use of advanced analytics. He suggested that supply chain leaders hire and develop diverse talent that combine strong modeling and analytical skills with deep domain expertise to be able to compete in the marketplace.
The summit was sponsored by Innovation Enterprise, a business media company that produces and hosts digital media and live summits to help drive growth in constantly changing business environments. Their work creates connections among companies of all sizes that need to stay current on issues relating to Big Data, analytics, innovation, strategy, digital, and finance.