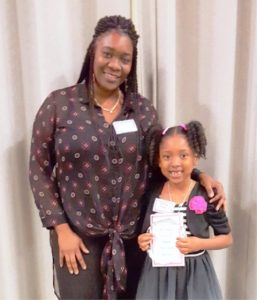 Jermiron "Jay" Morris was in his final semester of the Industrial Technology and Management (INTM) program at Illinois Tech when he died tragically in January 2016. He was enrolled in INTM's Co-Terminal degree program which allows students to earn both a Bachelor's and Master's degree in a streamlined format.
Jay was a good student and friend to all who knew him, both in INTM and throughout the Illinois Tech community. He exemplified the type of commitment to his studies and his school that is required of students who receive Illinois Tech's Clinton E. Stryker Award.
Clinton E. Stryker graduated from Armour Institute of Technology (the predecessor of the Illinois Institute of Technology) in 1917 with a degree in electrical engineering. He was an active and enthusiastic champion of Illinois Tech from the time he graduated, serving three terms on the Board of Trustees. According to the Student Affairs organization at Illinois Tech, sponsors of the Stryker Award, "his spirited leadership in various alumni clubs and fund drives earned him the prestigious Alumni Medal in 1968." In 1972 Stryker established an endowment, and continued making contributions to the University to help fund student leadership development activities. Illinois Tech has been presenting the Clinton E. Stryker Distinguished Service Awards since 1976 to students who have made outstanding contributions to student life.
Jay, like Stryker, was dedicated to encouraging his fellow students, as well as friends and family, to open themselves to learning and developing leadership skills through new experiences. He received an Illinois Tech Presidential Scholarship in 2013 that helped him transfer to the INTM program after earning an Associates' degree in Logistics from City Colleges of Chicago. At Illinois Tech, Jay seized upon every opportunity to take on new challenges and live up to the expectations of a Presidential Scholar. Not only did he excel in his courses, he also participated actively in many clubs and organizations. He said that the diversity of students at Illinois Tech helped him understand the importance of having a global perspective both personally and professionally, and that he was "proud to be an ambassador for INTM and IIT in my community."
Jay left behind a young daughter, Taylor, whom he spoke of with pride to everyone who knew him. He made it known that he strove to instill in her the value of a good education. Taylor, accompanied by her mother Bianca, attended the 41st Annual Stryker Awards Banquet on April 19 and graciously accepted the Stryker Distinguished Service Award on her father's behalf.