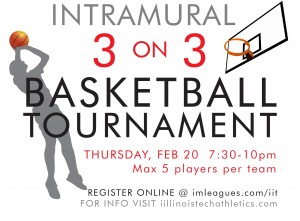 Do you think you have what it takes to win the 3 on 3 Intramural Basketball Tournament? If so, join your fellow students in some 3 ball. The tournament is on Thursday, February 20, 2014. Play will start at 7:30 pm in Keating Sports Center. Teams can have a max of five players.
Sign up today and register online.
Work Hard! Study Hard! Play Hard!