Welcome back students! It's time to kick off the fall intramural sports season with some 3-pitch softball this Sunday, August 25. Play begins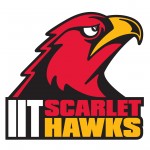 at 5:30 pm at Stuart Field. Sign up as an individual or create a team here.
Other sport offerings this year include league play in flag football, soccer and basketball. Dodgeball,volleyball and basketball tournaments are also scheduled.
See our Facebook page or our imleagues page for more information.
"Work Hard, Study Hard, Play Hard" with Intramurals and Recreation this year!