Dodge, Duck, Dip, Dive and Dodge! These are the 5 D's of dodgeball. Do you have what it takes to play intramural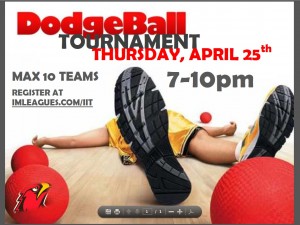 dodgeball? A tournament will be held on Thursday, April 25 at 7:00 pm in Keating Sports Center.
Register your team or sign up as a free agent today by clicking here.
Join in and get rid of some pre-finals stress!