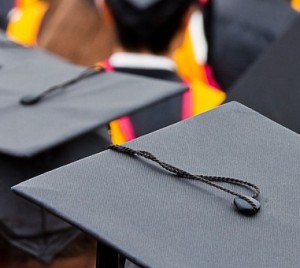 IIT Stuart School of Business is pleased to announce the 2015 Commencement speakers for IIT Stuart's ceremony, which will take place on Saturday, May 16 at 1 p.m. at De La Salle Institute.
John K. Kerin (BSEE '84, MBA '90)
CEO and President, Chicago Stock Exchange
Keynote speaker
Kerin was named Chief Executive Officer and President of the Chicago Stock Exchange in April 2014. Kerin has been with the Exchange since 1988 and has held many positions, most recently as President and Chief Operating Officer. Kerin began at the Exchange in the Application Development group where he worked for 12 years and was Vice President of Application Development from 1996 to 2000. Thereafter, he assumed the position of Senior Vice President of Enterprise Development where he helped manage the Exchange's enterprise-wide growth initiative. Kerin also became the Chief Information Officer where he was responsible for all aspects of IT development and operations. As the operation of the Exchange became increasingly technology-centric, in 2003 he was given the added responsibility of Chief Operating Officer.
Prior to joining the Exchange, Kerin worked as a software engineer for Northrop Corporation for over four years. Kerin earned an M.B.A. from Illinois Institute of Technology Stuart School of Business in 1990 and graduated from Illinois Institute of Technology Armour College of Engineering with a B.S. in Electrical Engineering in 1984.
Kerin served as Alderman for the City of Park Ridge, Ill. and later spent four years on the Board of the Park Ridge Economic Development Corporation to promote the community's business environment. During that time, Kerin served a term as Chairman of the Board and spearheaded initiatives to enhance the tax base of the community through zoning and land use strategies. Kerin also served for nine years on the Board of the Center of Concern, which provides housing solutions, support services, and counseling for seniors, the disabled, and others in the Northwest suburbs of Chicago. Kerin is a current member of the Securities Traders Association of Chicago.
George Batah
Candidate for Bachelor of Science in Business Administration
Undergraduate student speaker
Batah is from Damascus, Syria, and came to IIT Stuart in 2013. While pursuing his undergraduate degree in Business Administration with a concentration in Finance, Batah has regularly made the Dean's List and was selected for membership in Beta Gamma Sigma. In April 2014, Batah was recognized by President Clinton for his effort in increasing awareness among the Illinois Tech student community about the U.S. national debt through the "Up to Us" campaign.
He has been involved with several student organizations on campus, having served as senator for the Student Government Association and as president of the Undergraduate Business Council. Batah also served as Teaching Assistant to John Twombly and as a finance tutor at IIT's Academic Resource Center.
He has spent his summers traveling around Europe, Asia, and the Middle East, and interning at CIG Advisors in Michigan and Deutsche Bank in New York. Following graduation, Batah accepted an offer to work as an investment analyst at RCP Advisors, a private equity funds-of-funds firm in Chicago. He is also very committed to his home country, Syria, and consistently leads efforts to increase awareness and raise donations for humanitarian and educational causes.
Linchao Qi
Candidate for Master of Business Administration
Graduate student speaker
Originally from the People's Republic of China, Qi is an M.B.A. student at IIT Stuart School of Business. He earned his bachelor's degree in Human Resources Management from Tianjin University of Finance and Economics, where he also served as president of the Student Union. He spent three years working in human resources at one of the top four municipal engineering companies in China before pursuing his graduate studies at IIT Stuart.
In the M.B.A. program, he has developed a wide range of business knowledge and strong analytical skills. He gained entrepreneurship experience working with several startup companies, and was active in professional groups, including Rotary International and Toastmasters International. He also engaged in volunteer projects which related to Zimbabwe, the Frank Lloyd Wright Visitor Center, TEDxIIT, and Oak Park Middle School.
Following graduation, Qi plans to pursue a career that will apply his skills in technology, analytics, and marketing in the United States.