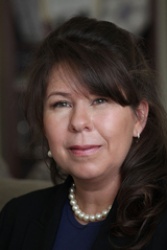 Join President Alan W. Cramb, Provost Frances Bronet, faculty, and staff as we celebrate the tradition of honoring distinguished faculty.
On Monday, November 20, Illinois Tech Stuart School of Business will invest Elizabeth J. Durango-Cohen as the M. Zia Hassan Endowed Professor. The ceremony will begin at 4 p.m. in the Ogilvie Auditorium at the Downtown Campus with a reception to follow in the main lobby.
Please RSVP to Laura Raymond at rsvpevents@iit.edu or 312.567.5030.