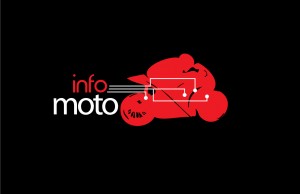 $3 discount on tickets for members of the IIT community.
IPRO-308 Info Moto is pleased to announce its participation in the Progressive Chicago International Motorcycle Show, February 10 – 12 at the Donald E. Stephens Convention Center in Rosemont, IL.
IPRO-308 (Information Tools to Enhance the Performance and Experience of Motorcyclists) works on a system that enables downloading of data to a portable device and receiving of regular reports about a rider's motorcycle performance, problems that need to be addressed, possible recommendations that can extend the life of the parts, and riding suggestions. Check out the IPRO-308 Info Moto Facebook page.
The goal of this inter-professional project is to develop a user-friendly and affordable aftermarket device that provides accessible feedback to the rider and to the mechanic on the safety and performance of the motorcycle.
Collaborating with the larger motorcycle community- riders, dealers, mechanics, and instructors- in order to observe and gather information from interviews is also one of the set objectives of this IPRO. As the team will have its own booth, participation in the Chicago International Motorcycle Show will enable the team to promote this project, present their ideas as well as results from previous tests, and conduct interviews about the motorcycle community's needs and wants and establish new contacts.
Come visit us at the show! Those interested can get a $3 OFF tickets when they enter promo code "IIT" when purchasing tickets online here.