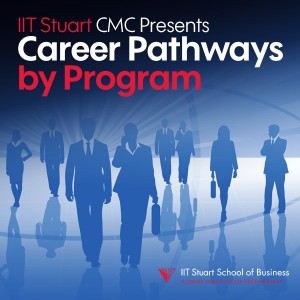 Join IIT Stuart Career Management Center and Tom Sosnoff, the founder and co-CEO of dough, which includes tastytrade, the fastest-growing online financial network, to explore careers in finance on Tuesday, April 14, from 4:30-5:30 p.m. at Illinois Institute of Technology Downtown Campus, Room 485. Sosnoff is a world-renowned online brokerage innovator and financial educator, and the genius behind the online trading platform thinkorswim, which he co-founded in 1999 and sold in 2009 to TD Ameritrade for $600 million.
Sosnoff spent 10 years as an options-market maker at the Chicago Mercantile Exchange, and in 2011 he co-founded tastytrade, a financial network and talk show that offers discount vouchers on brokerage and other financial products and hosts the online show "Get Tasted" on the tastytrade network.
Undergraduate and graduate students are welcome. Seating is limited, so register today. Questions? Contact Shahzad Hussain, IIT Stuart CMC associate director, via email at shussa18@stuart.iit.edu.