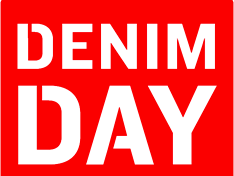 Every two and a half minutes, somewhere in America, someone is sexually assaulted, according to the U.S. Department of Justice's National Crime Victimization Survey.
On Wednesday, April 24, Denim Day will take place across the country. This is a day to actively show that as a woman or man, you are standing up against sexual assault and sexual violence, and are in support of those who have been victims to these terrible crimes. Whether your office wears business attire or casual dress, taking part in Denim Day will make a statement for all to see and hear!
The Office of Campus Life will feature a day of support from 10 am – 4 pm where students, faculty and staff can stop by and sign a banner expressing why you are wearing denim. After signing the banner, you will be placed into our raffle to win a Denim Day button, T-shirt or coffee mug!
Why Denim Day?
Held each April during Sexual Assault Awareness Month, Denim Day recalls an Italian court case that sparked international outrage when judges did not convict a rapist because the victim wore jeans. The judge ruled that because the victim was wearing tight jeans, she must have helped her attacker remove them, thus implying consent. Those in support of the victim were outraged and Denim Day became a way to speak out against sexual assault. Visit the Denim Day website.