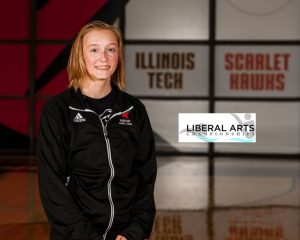 Illinois Tech's Christian Jones has been named the Women's Diving Player of the Week by the Liberal Arts Conference for competition during the week of October 30 to November 5. This is the first Player of the Week award for Jones this season.
The senior posted a stellar day in a team victory against Loras on November 4. Jones had a career-best combined one-meter diving score of 309.10. She also had a six-dive score of 177.15, which ranks fifth in the Liberal Arts Conference leadership for the season thus far.
The Scarlet Hawks will be back in action on Saturday, November 11 when they will travel to Bloomington, Illinois, to take on Illinois Wesleyan and Carthage at 1 p.m.