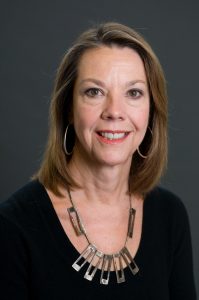 Judith Lederman, associate professor and director of teacher education in Illinois Tech's Mathematics and Science Education Department, has won the 2018 Svend Pedersen Lecture Award for science education from the Department of Mathematics and Science Education, Stockholm University. This annual award honors a researcher who has made a major and lasting contribution to mathematics or science education.
Lederman will speak on "Making Sense of Science: The Role of Science Education Research in Developing and Supporting Scientific Literacy" on Wednesday, June 13 at Stockholm University.
Lederman is known internationally for her science education research, specifically her work on scientific inquiry and nature of science in informal settings, such as museums and science settings, as well as formal school settings. She is receiving the Svend award for this work, which "has had lasting impact on the field of research," the award citation notes, as well as "for teaching and science curricula worldwide and for the development of research and teaching at the Department of Mathematics and Science Education, Stockholm University. Through her continuous support, Lederman has been critical for the development and recognition of our department."
Lederman has a B.A. Biology and Secondary Education from Rhode Island College, an M.S. in Natural Sciences from Worcester Polytechnic Institute, and a Ph.D. in Science Education from Curtin University of Technology in Perth, Australia.
She has more than 600 national and international presentations/publications and is the co-author of an elementary science teaching methods text. She served on the board of the National Science Teachers Association, is past president of the Council for Elementary Science International, chaired the Association of Science Teacher Educators Committee on Informal Science Education, and was a member of the Equity committees for National Association for Research in Science Teaching and ASTE. Other recognitions include the Rhode Island State Teacher of the Year, Milken Foundation National Educators Award, state Presidential Award, Christa McAuliffe Fellowship, and the Toyota TAPESTRY Award.
Before her appointment at Illinois Tech, Lederman was a science teacher educator at Oregon State University, the University of Rhode Island, and Providence College. She was curator of education at the Museum of Natural History and Planetarium in Providence, Rhode Island, and science director of a science and mathematics professional development center, where she supervised K-8 science education for 10 Rhode Island school districts. She taught secondary level physics and biology for 20 years, as well as bilingual elementary science.