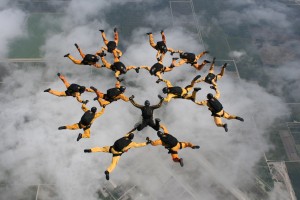 Join the IIT Army ROTC on Tuesday, August 11 from 8 a.m.-3 p.m. as the U.S. Army Parachute Team, famously known as the "Golden Knights," will offer free tandem parachute jumps for Chicago-area community leaders and educators.
The event will take place at Skydive Chicago near Ottawa, Ill. All arrangements, including transportation, will be facilitated by IIT Army ROTC.
Attendance is free and is limited to the first three to register by contacting Charles Cain. The registration deadline is Monday, July 27.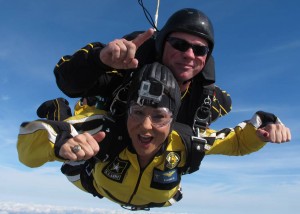 This is an amazing experience and seats will go fast. Contact Cain today at ccain2@iit.edu or 913.626.2257.