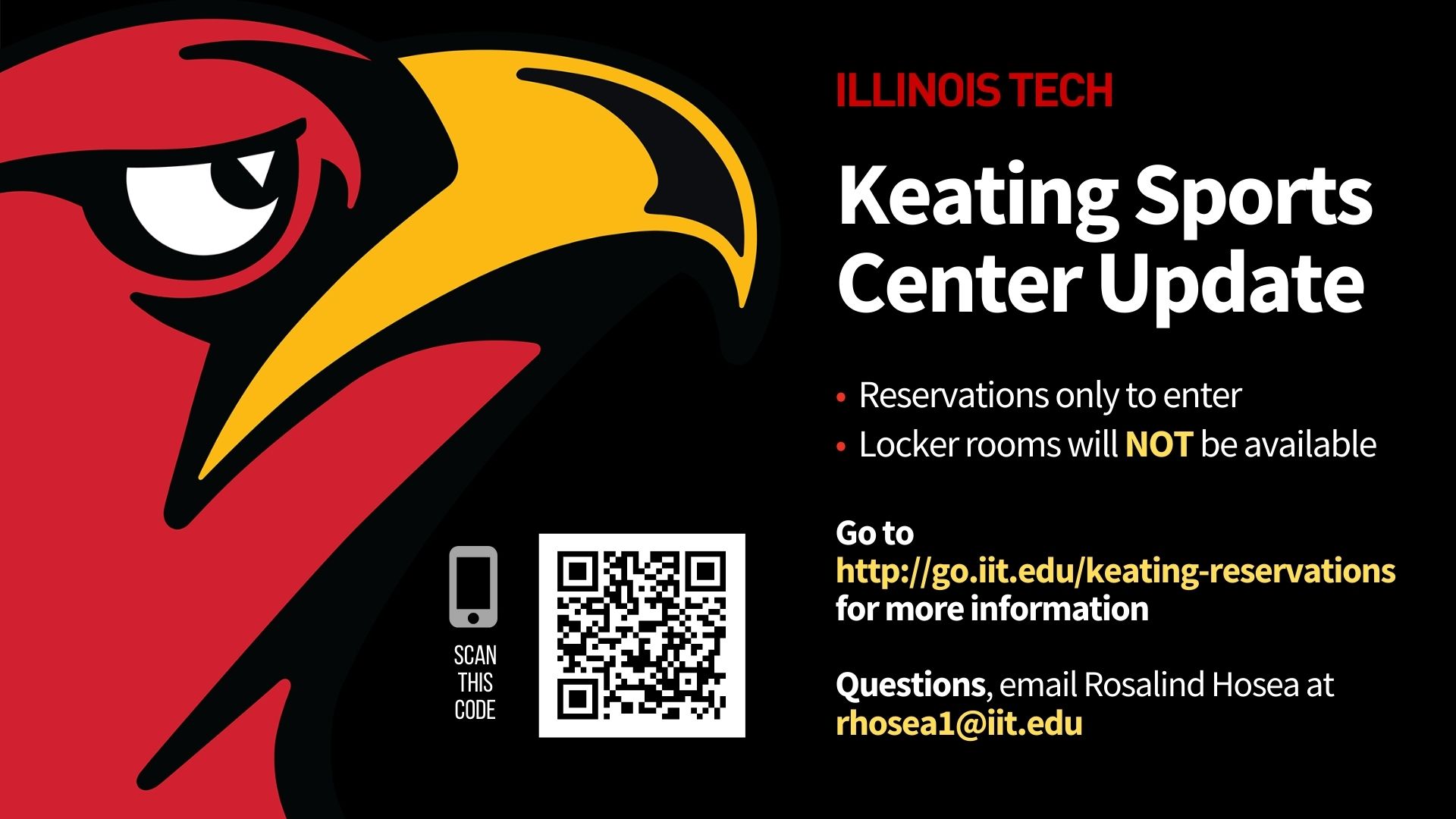 Keating Sports Center is moving to a reservations-only process for use and locker rooms will be closed until further notice. Reservation time slots are available for the Basketball Court, Weight Room 1, Weight Room 2, Multipurpose Room with Mirrors and Ekco Pool. Click here to access the reservations page.
Questions? Contact Rosalind Hosea rhosea1@iit.edu.
Holiday and Winter Break Hours
Keating Sports Center will be closed for Thanksgiving break November 25-29 and will reopen on Monday, November 30.
The center will be open Monday, December 7-11 with the following hours:
Gym Hours: Open, 10 a.m.-2 p.m. and 4 p.m.-6 p.m.
Pool hours: 11:30 a.m.-1:30 p.m.
Keating Sports Center will be closed for winter break beginning December 12, 2020-January 18, 2021. Regular business hours will resume on Monday, January 19, 2021.