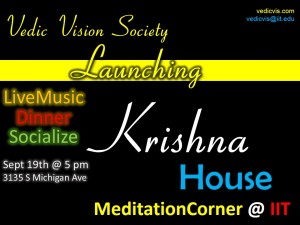 The Vedic Vision Society is hosting a launch event of the IIT Krishna House at 5 pm today, Thursday, September 19 at 3135 S. Michigan Avenue (behind Gunsaulus Hall). Live music and free food will be available.
To learn more about the Vedic Vision Society, visit or email for more information.
This event reflects the values expressed in IIT's Diversity Statement and is intended to promote diversity at IIT.