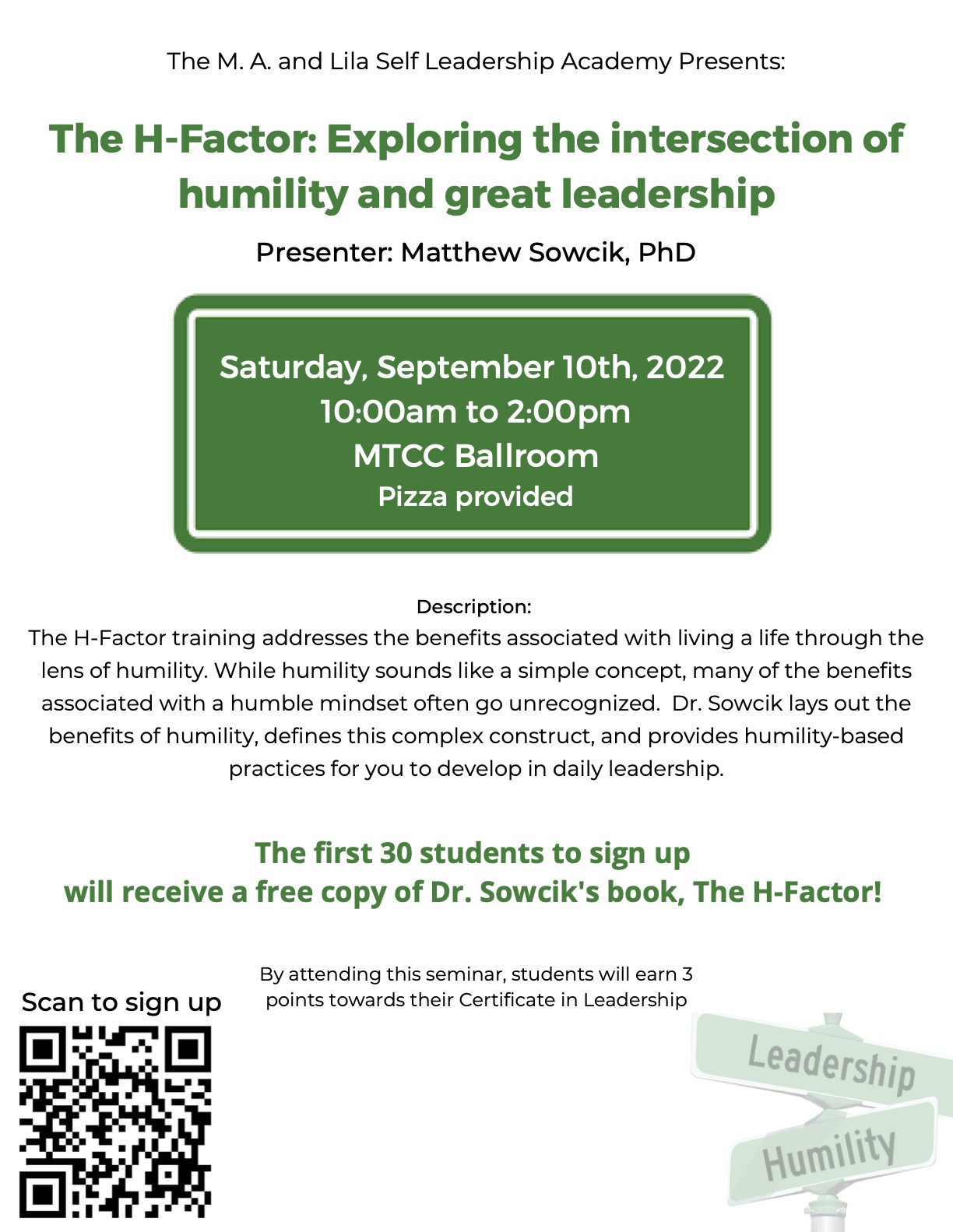 The Leadership Academy is excited to announce our upcoming in person seminar, The H-Factor: Exploring the Intersection of Humility and Great Leadership, which will take place Saturday, September 10 from 10 a.m.–2 p.m. in the MTCC Ballroom. Pizza will be provided! The first 30 students to sign up for the seminar will receive a free copy of Dr. Sowcik's book, The H-Factor!
As a reminder, by attending our Leadership Academy events, you will be eligible to earn a Certificate in Leadership Studies once you reach 40 points. For example, our Sophomore Leadership Retreat is 16 points, our seminars are 3 points, and our LEAD assessments are 7 points.
We hope to see you there!