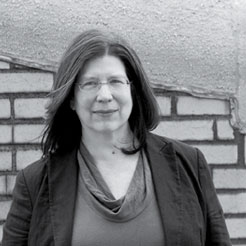 Sandra Mitchell, professor and chair, History and Philosophy of Science at the University of Pittsburgh, will present the Sawyier Philosophy Lecture in Science, Technology, and Society, coordinated by the IIT Department of Humanities, on Friday, March 1, at 2:30 pm in the MTCC Ballroom. According to the 2011 Philosophical Gourmet Report, the Pittsburgh program is the top program in the world for the general philosophy of science, ahead of Cambridge, Carnegie-Mellon and Oxford universities.
Mitchell focuses on the philosophy of biology, the philosophy of social science, and the connections between them. At IIT, she will speak on "Pluralism and Pragmatism: Perspectives on Protein-Folding." Protein-folding is studied at different scales and in different natural habitats: intra-atomic forces modeled in silico, chemical structure in vitro and cellular interactions in vivo. She will present a view that the relationships among these scientific perspectives are best described as ongoing interaction driven by pragmatic concerns, rather than the traditional view of reductionists.
Mitchell has written several books, including Unsimple Truths: Science, Complexity, and Policy and Biological Complexity and Integrative Pluralism. She also is co-editor of Human by Nature: Between Biology and the Social Sciences and other works.
The Sawyier Lecture is named in honor of Faye Sawyier, longtime professor of philosophy at IIT. All are welcome. Please RSVP here.