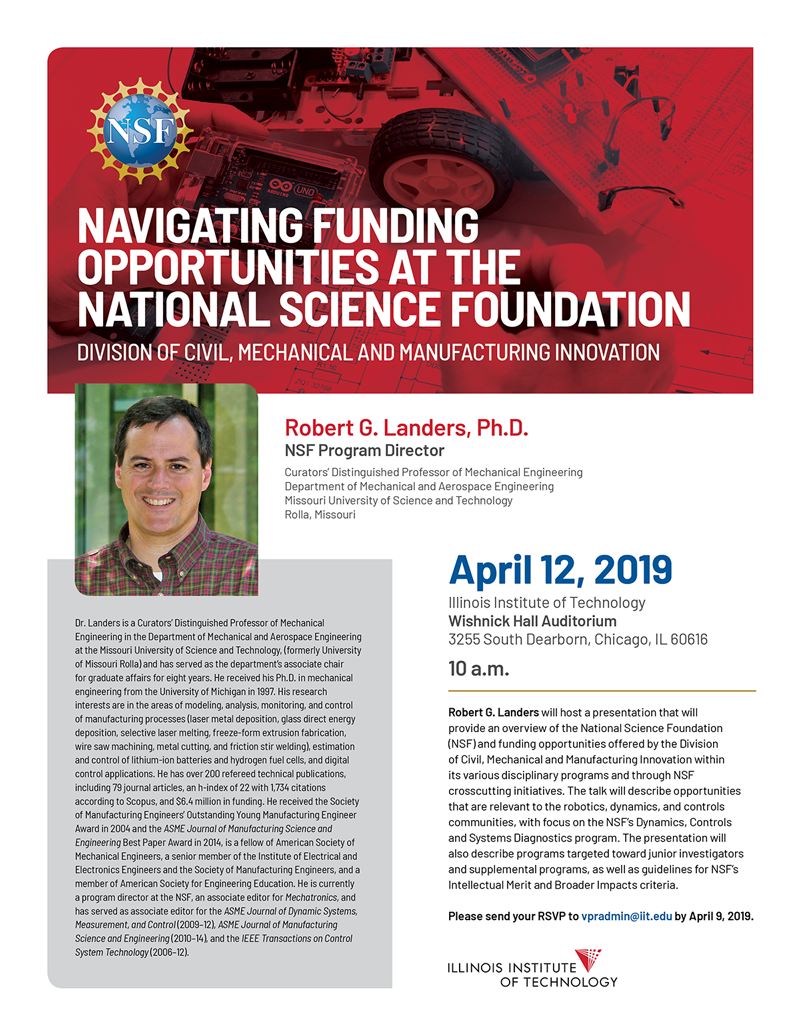 Robert G. Landers will host a presentation that will provide an overview of the National Science Foundation (NSF) and funding opportunities offered by the Division of Civil, Mechanical and Manufacturing Innovation within its various disciplinary programs and through NSF crosscutting initiatives. The talk will describe opportunities that are relevant to the robotics, dynamics, and controls communities, with focus on the NSF's Dynamics, Controls and Systems Diagnostics program. The presentation will also describe programs targeted toward junior investigators and supplemental programs, as well as guidelines for NSF's Intellectual Merit and Broader Impacts criteria.
Landers is the NSF program director, Curators' Distinguished Professor of Mechanical Engineering, Department of Mechanical and Aerospace Engineering, Missouri University of Science and Technology, Rolla, Missouri.
Friday, April 12 at 10 a.m.
Wishnick Hall Auditorium
Please send your RSVP to vpradmin@iit.edu by Tuesday, April 9.