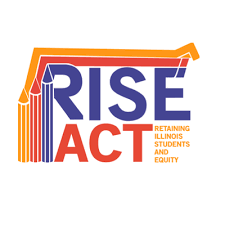 The Office of Financial Aid is excited to announce a state funding option for Illinois residents who cannot file a FAFSA because of their gender identity or citizenship status. The state recently passed the RISE (Retaining Illinois Students and Equity) Act, which permits qualifying undocumented students and qualifying transgender students who are not eligible for federal financial aid because they did not register for selective service a path to an Illinois MAP Grant.
The MAP Grant is a need-based grant that covers up to $5,340 in tuition and mandatory fee charges for qualifying undergraduate students pursuing their first bachelor's degree.
If you think you may be covered by this expanded eligibility, please visit the Illinois Student Assistance Commission's website for more information and to complete their Alternative Application for Illinois Financial Aid. This funding is offered on a first-come, first-serve basis. We encourage eligible students to complete the application within the next few weeks.
Students with questions are encouraged to contact the Office of Financial Aid with any questions.