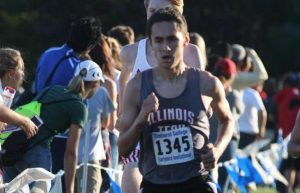 The Illinois Tech Men's Cross Country team made the trip to Iowa on October 1 to compete in Wartburg College's Dan Huston Invite. The Scarlet Hawks placed fifth in the 8k race.
Tech Participants
Meet Notes
Wartburg College placed first and had six top-ten finishers.
ISU Running Club and Iowa Central rounded out the top three.
Up Next
The Scarlet Hawks will compete on Friday, October 7 in the Benedictine University Eagle Invitational at St. James Farm in Warrenville, Ill. The race is set to begin at 4:45 p.m.