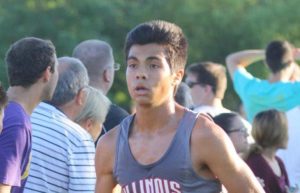 The Illinois Tech Men's Cross Country team competed in the USCAA National Championship on November 12. The Scarlet Hawks placed 12 out of 22 eligible teams with some impressive performances.
Tech Participants
Meet Notes
The 12th place finish is one place better than Illinois Tech's 13th place finish at the 2015 USCAA National Championships.
The race was one by SUNY Delhi.
Isaiah Dodson of Berea College placed first individually with a time of 25:15.0.