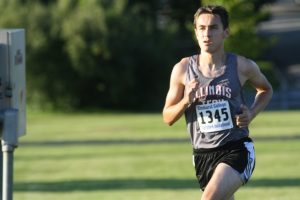 The Illinois Tech Men's Cross Country team competed at the Benedictine University Eagle Invite at St. James Farm in Warrenville, Illinois.
Meet Highlights
Cole Dammeier continued to be one of the region's standout runners, placing 21st with a time of 27:07.9.
Thomas Doyle clocked in at 30:00.5, good for 94th place.
Mohammed Saleem placed 149th with a time of 32:52.1.
Up Next
Illinois Tech will compete at the UW-Oshkosh Kollege Town Sports Invite on Saturday, October 14 at 11:20 a.m.