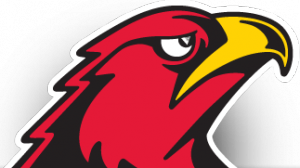 IIT Scarlet Hawks Men's Soccor junior forward Liam Barrett has been named 2011 Capital One Academic All-American of the Year, and will lead the 2011 Capital One Academic All-America College Division men's team. Selected by the College Sports Information Directors of America (CoSIDA) teams are comprised of student-athletes from NAIA, Canadian and two-year institutions.
Barrett, a junior from Felixstowe, England, helped lead Illinois Tech to a 10-8-1 overall record. The Scarlet Hawks finished sixth in the Chicagoland Collegiate Athletic Conference with a 6-4 league mark before their season ended in the opening round of the conference tournament. Barrett paced Illinois Tech with a team-high 13 goals to go with his four assists. He was second on the team in points (30).
A first team all-conference selection, Barrett ranks 48th in the NAIA in total goals. The business major with a 4.0 Grade Point Average has scored 44 career goals with 104 career points.
Women's Soccer Players Named to CCAC All-Academic, All Conference Teams
Seven Scarlet Hawk women's soccer players have been honored as members of the CCAC All-Academic Team. To be considered for the CCAC All-Academic Team, student-athletes must have a 3.25 grade point average or higher.
Emily Tilton, senior, biology
Noel Deis, senior, electrical engineering
Samantha Cosenza, senior, mechanical engineering
Grace Durbin, senior, business-finance
Lauren Wissman, senior, architecture
Amanda Smith, senior, humanities
Diana Otero, junior, biomedical engineering
Junior Lauren Capuano and freshman Marit Tundal were selected by the CCAC coaches to the Chicagoland Collegiate Athletic Conference All-Conference teams for 2011.
Capuano was named to the first team as a central defender. After a ten goal season as sophomore, Capuano added seven goals this season in a more defensive role. Tundal was a second team honoree as a forward. Tundal led the Scarlet Hawks in scoring this season with ten goals and three assists. Illinois Tech posted an 8-10-1 record and finished 5th with in the rugged CCAC with a 5-4-1 conference mark. The top four CCAC teams were all selected to the NAIA National Tournament.
Visit the Illinois Tech Athletic website for schedules, scores, and athletics news throughout the year.