The Illinois Institute of Technology men's swimming and diving squad captured their second Liberal Arts Conference Championship in school history with a four-day total of 757 points at Principia College in Elsah, Illinois.
The Scarlet Hawks also won the inaugural Liberal Arts Conference Championship in 2013.
Four first-place times highlighted Illinois Tech on day four. The 400 yard freestyle relay squad of Samuel Kastan, Seth Wissenbach, Tyler Van Wagener and Kanoa Sawai captured a first-place time of 3:08.61. Sawai kept that momentum rolling in the 200 yard butterfly with a 1:51.01, followed by Ryan Escasa's second-place time of 1:55.47. Mark Klinchin (16:07.85) and Miles Thompson (16:23.30) occupied the top-two spots on the 1650 yard freestyle podium.
Samuel Kalenowski claimed gold in the 200 yard breaststroke with a 2:07.51.
The 200 yard backstroke saw Matthew Randle take third place with a 1:54.16, while Eric Zhang captured fourth place with a 1:54.95. The third-place trend stayed alive in the 100 yard freestyle when Van Wagener clocked-in a 47.83.
The Scarlet Hawks will now await their fate for the NCAA Division III Swimming & Diving Championship that is set to take place on March 18-21 in Greensboro, North Carolina.
LAC Meet Scarlet Hawks School Records
200 Yard Individual Medley
Kanoa Sawai: 1:51.82
100 Yard Backstroke
Matthew Randle: 51.54
400 Yard Medley Relay
Kastan, Ou, Randle, Sawai: 3:24.53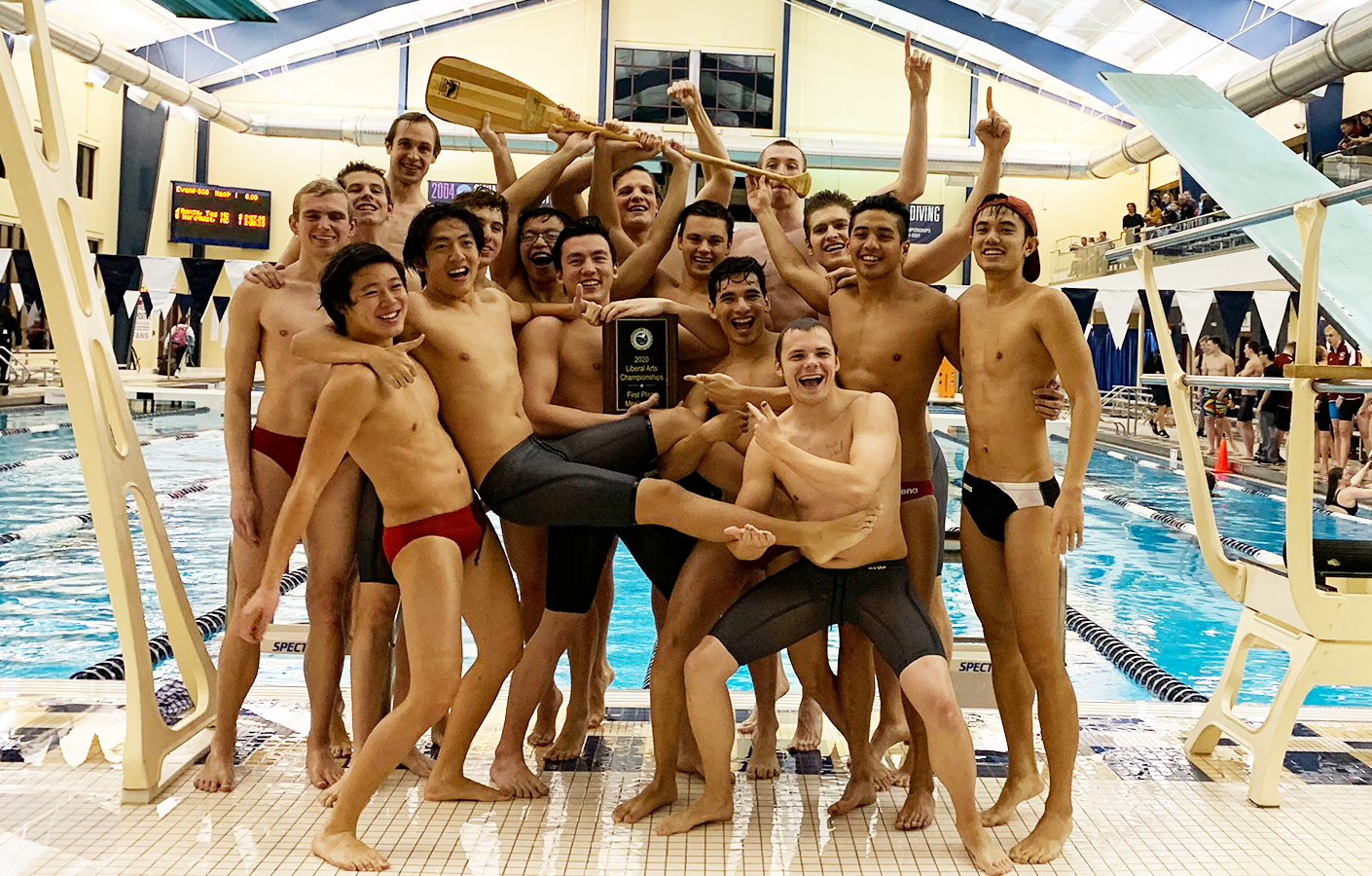 DAY ONE RESULTS | DAY ONE RECAP
DAY TWO RESULTS | DAY TWO RECAP
DAY THREE RESULTS | DAY THREE RECAP