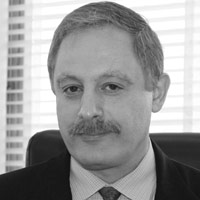 Illinois Institute of Technology Bodine Chair Professor Mohammad Shahidehpour has been selected as the 2016 recipient of the IEEE Douglas M. Staszesky Distribution Automation Award.
The purpose of the award is to recognize those who have made a significant contribution to making the automation of electric utility distribution systems a practical reality. Doug Staszesky worked with a great deal of energy and passion to bring new technologies and new concepts to the field of distribution automation and to promote the value of investments in such systems to electric utility decision makers. This award was established to recognize people that have displayed that same energy and passion to the field of distribution automation and who have demonstrated success in the implementation of systems that provide real benefits for electric utilities and their customers.
The form of recognition is a $2,000 scholarship to the engineering school of the recipient's choice, a plaque, and a travel stipend of up to $1,500 to attend the presentation ceremony.