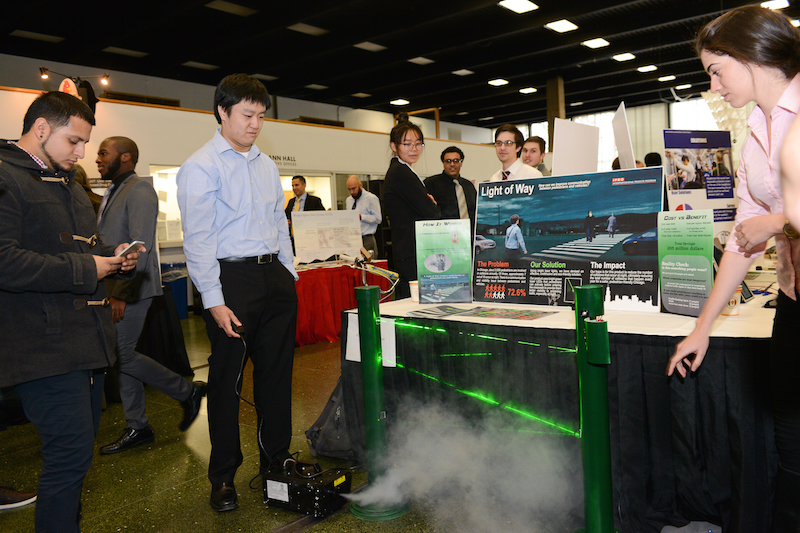 Motorola Solutions Foundation, the charitable arm of Motorola Solutions, Inc., has increased its support of the Illinois Tech Interprofessional Projects program by 20 percent for the 2017–18 academic year. The foundation has supported IPRO annually for many years, and in 2017–18, its Innovation Generation Grant will support IPRO NxtGen 2017: Exploring the Convergence of STEM Education, Big Data Science & Public Safety to Inspire Collaborative Innovation.
Students in this IPRO will partner with public safety organizations to find ways to reduce crime through youth development and first responder services. IPRO students supported by the Innovation Generation Grant will also collaborate with the Field Museum in their research and education outreach efforts and will work with the Bronzeville Chicago Public Library branch to redesign its space and services.
The Motorola Solutions Foundation awards grants each year to organizations, such as Illinois Tech, which support and advance public safety programs and technology and engineering education initiatives. This year, programs that served underrepresented populations, including females, people with disabilities, and veterans were prioritized.