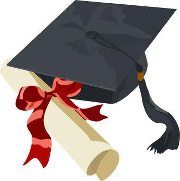 In honor of IIT students graduating this May or summer 2012, the Muslim Students' Association (MSA) is hosting a graduation banquet from 1 -3 pm on Saturday, April 21 at the Herman Hall Ballroom. All IIT students and staff are welcome. This event is sponsored by SAF.
If you are Graduating And plan to attend the MSA banquet, then please fill out this form.
Contact msa@iit.edu with any questions.