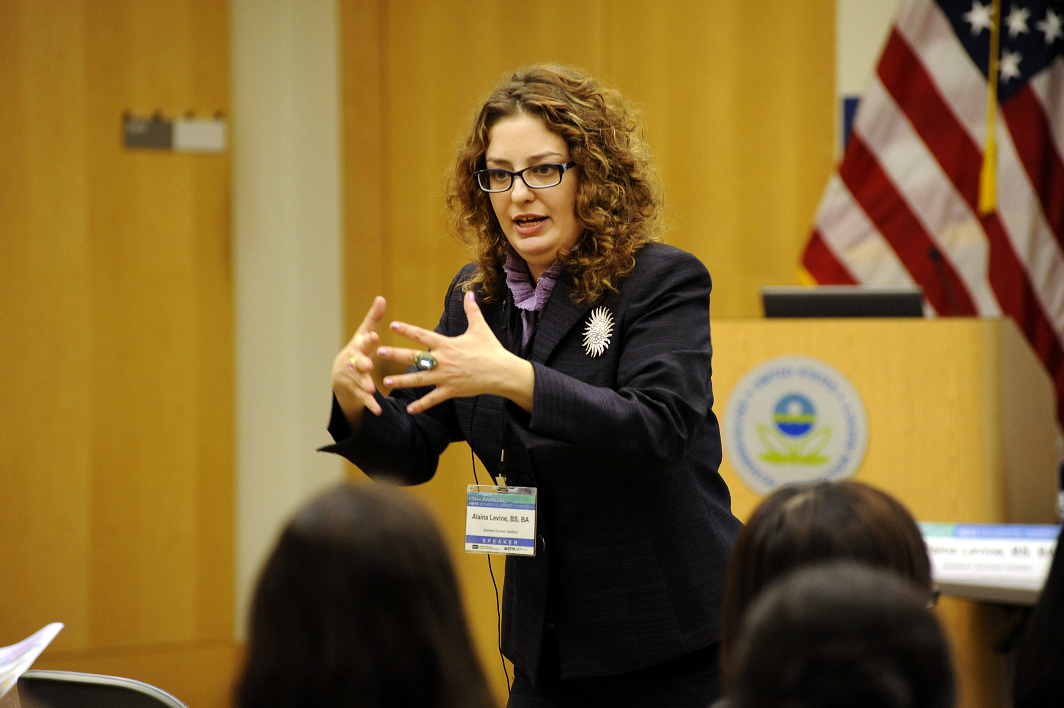 Career Services at Illinois Tech will welcome Alaina G. Levine, author of the award-winning book Networking for Nerds: How to Land (or Create!) Your Dream Job to campus on Wednesday, February 8 for day-long programming on a variety of career development topics.
About Alaina
Alaina G. Levine is an award-winning entrepreneur and strategic career planning expert. Known for her lively, interactive, comedic, and entertaining presentations, Alaina has given over 600 keynote speeches, workshops, and webinars across the United States and for clients in Canada, Europe, and Mexico.
She is the author of over 250 articles pertaining to science, engineering, science careers, and business in such publications as Science, Nature, World Economic Forum, National Geographic News Watch, Smithsonian, Scientific American, IEEE Spectrum, New Scientist, and COSMOS.
Her book Networking for Nerds provides a step-by-step guide to understanding how to access hidden professional opportunities through networking. It offers practical advice on how and why to network, how to make a strategic networking plan, how to leverage social media, and more with a focus on scientific and engineering fields.
See her full bio here.
Programming
8–9:30 a.m. Breakfast with women in science and engineering, co-sponsored by the Society of Women Engineers (SWE)
Small Group Sessions:
9:45–10:30 a.m. Accessing Hidden Career Opportunities

10:45–11:30 a.m. Strategic Planning for Emerging Science and Engineering Professionals

11:30 a.m.–12:30 p.m. Break

12:45–1:45 p.m. Workshop: Navigating a Job Search Outside Your Home Country

2:15–3:15 p.m. Leveraging Social Media for Networking and Career Advancement

3:30–4:30 p.m. Internships 101: What they are, why you should pursue them, and how to land one (or several)
5–6 p.m.  Keynote: Networking for Nerds: How to Land (or Create!) Your Dream Job
Event locations will be announced soon. Be sure to check out Facebook, the Career Services website or Jobs4Hawks for updates.
Register for these workshops on Jobs4Hawks.
If you need an accommodation for a disability to fully participate in any of these events, contact the Center for Disability Resources at disabilities@iit.edu or 312.567.5744.