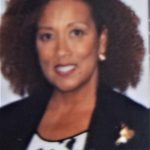 The Office of Human Resources welcomes Jorene Richards as its new HR training consultant.
Jorene Richards is an experienced organizational development professional with over 15 years of success in helping individuals and organizations become more effective.
A native Chicagoan, Jorene's interest in helping others led her to pursue a Bachelor's degree in Psychology from Chicago State University and a Master's in Human Resource Management from Loyola University Chicago where she graduated as a member of Beta Gamma Sigma, the international honor society. Jorene has held progressively responsible positions with several Fortune 500 companies including Xerox Corporation, TRW and the Blue Cross Blue Shield systems. She has worked with both non-profit and for profit organizations and has had exposure across many types of industries.
Prior to joining Illinois Tech, Jorene managed the training and development department at Loyola University Chicago. Jorene believes "the goal of education is not knowledge but action." Through her skills as an organizational development practitioner she has assisted individuals and organizations in achieving greater performance. Jorene's qualifications include designation as a CTM, Competent Toast Master in Toast Master's International, certifications to facilitate workshops from Myers Briggs Foundation, Development Dimensions International, DDI and VitalSmarts. Jorene has obtained a Senior Professional in Human Resource, SPHR certificate from the HR Certification Institute and has received numerous certificates in facilitation, designing blending learning, developing mentoring programs and coaching. These achievements reflect her commitment to personal growth and professional development.
Jorene enjoys photography and travel in her spare time, as well as volunteering with several organizations such as Dress for Success, the Center for New Horizons, and serving as a docent at the Du Sable Museum of African American History. Jorene also serves as a mentor working to help others achieve their personal and professional best.
Specialties: Instruction Design, Facilitation Skills, Employee Development, Employee Engagement and Coaching