Dear Students, Faculty, and Staff,
The following is a video message from Provost Peter Kilpatrick and me sharing our ongoing response to the COVID-19 outbreak. Keeping our community members safe, supported, and well informed has been and always will be our university's top priority. We are actively working on plans for university operations across a variety of potential scenarios to ensure that we will be ready to implement and communicate any measures as needed.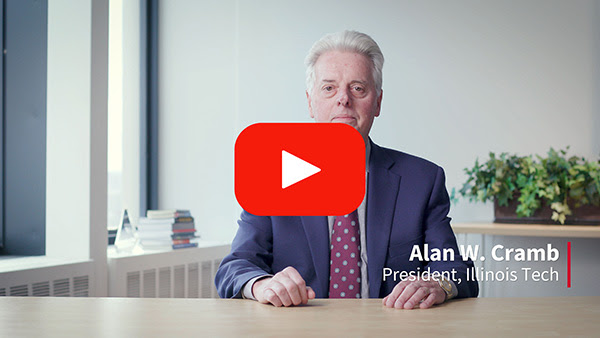 Today, the university is launching a new web page to help our campus community stay informed about COVID-19 as the situation progresses. The direct link to the new page is www.iit.edu/COVID-19.
This website will contain up-to-date information and communications regarding university plans and policies as well as important information regarding COVID-19 from government authorities. Additional links to external resources are also provided.
In addition to our new university website, you can access these resources:
chicago.gov/2019-nCoV or cdc.gov/coronavirus.
Thank you, and please help us to ensure a safe, healthy, and welcoming campus for all.
Sincerely,

Alan W. Cramb, President
Illinois Institute of Technology