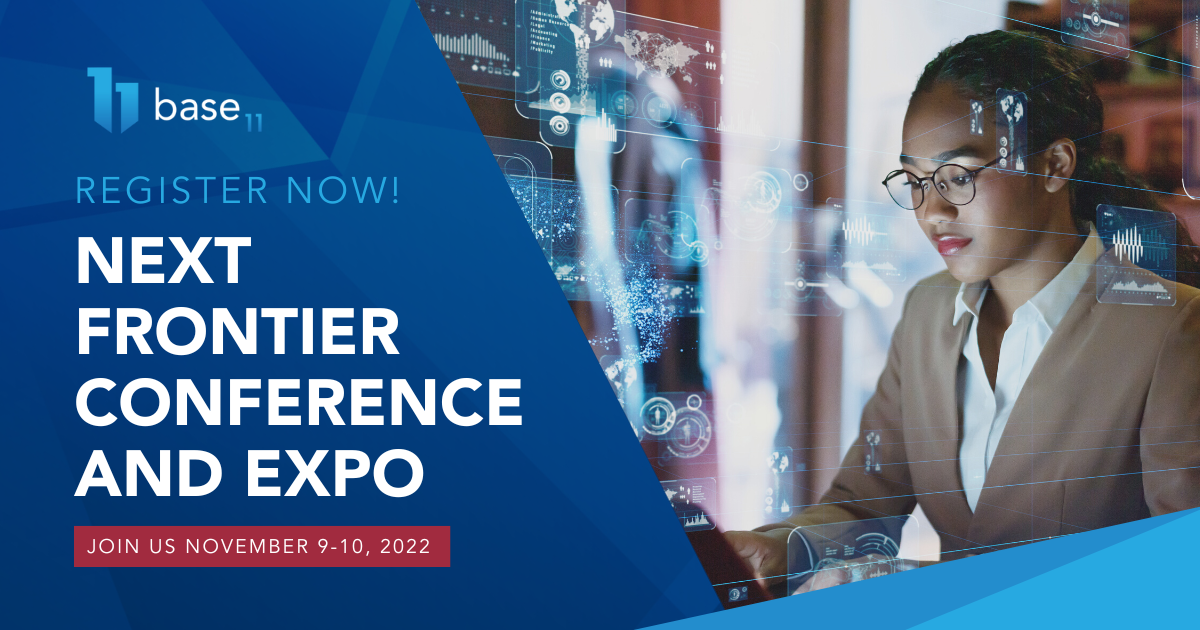 You're invited to attend the Next Frontier Conference & Expo on November 9 and 10! 
The Next Frontier Conference & Expo is a free two-day virtual event designed to introduce historically underrepresented students and young professionals to careers and opportunities in STEM and next frontier industries. Featuring expert speakers, powerful panel conversations, opportunities for networking, innovation challenges, and a virtual job fair where attendees can connect directly with employers, the Next Frontier Conference & Expo is the perfect place for young BIPOC leaders to discover their next steps.
Join us online on November 9 and 10 for two days of education, inspiration, and exploration as we dive into cyber security, private equity and venture capital, FinTech, EdTech, data analytics and data science, aerospace, life sciences, AR/VR, advanced manufacturing, autonomous systems, and more!
In addition, we invite you to join our virtual job fair and promote any career, internship, scholarship, or academic opportunities you have to our audience of talented young leaders. Your available opportunities will be shared on the attendee portal—giving you access to a highly qualified and diverse talent pool of students and early-career adults. If you are interested in submitting a job or other opportunity, you can get started by signing up here at base11.com/nfc-22-job-fair-partner/ by Nov. 4.
Finally, please extend this invitation to your network. Thanks to the generosity of our partners, the virtual conference is free to attend. Please help us ensure that as many students, early career adults, and industry leaders as possible are part of this important conversation. To make this as easy as possible, we've created a marketing toolkit for you. Please feel free to use the graphics and social and email text to share with your network!
The future is in focus—and we need YOU to help us get there.Anyone who is interested can learn more and REGISTER NOW at base11.vfairs.com