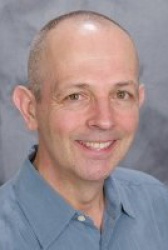 Stuart School of Business announces that Nik Rokop is being appointed the Coleman Clinical Associate Professor of Entrepreneurship. Rokop also serves as chair of the Illinois Tech Entrepreneurship Academy Council, and was previously an Industry Assistant Professor of Entrepreneurship.
Rokop teaches entrepreneurship at the undergraduate and graduate levels, in addition to supporting the Entrepreneurship Academy and supporting the Ed Kaplan Family Institute for Innovation and Tech Entrepreneurship at Illinois Tech.
As a lifelong entrepreneur, advisor to and investor in entrepreneurial ventures, Rokop has a passion for creating new businesses and helping others succeed. Rokop is past president and CEO of Lake Technology Partners, a management, business development, and technology commercialization group specializing in nanotechnology. He has more than 20 years of successful entrepreneurial experience in engineering, manufacturing, sales, marketing, and international operations. His career spans the iron and steel industries, manufacturing, consulting and the Internet.
The Coleman Professorship is made possible through a generous donation from the Coleman Foundation, a private, independent grantmaking foundation established in Illinois in 1951. The foundation supports educational institutions offering entrepreneurship education, organizations providing cancer treatment, education and support, and agencies providing services for individuals with developmental disabilities in the Chicago Metropolitan area.
In addition to the Coleman Professorship, the Coleman Foundation supports the Coleman Fellows program at Illinois Institute of Technology, where faculty who focus on entrepreneurship are awarded funds to support entrepreneurship education.
An official appointment and reception took place on April 26.