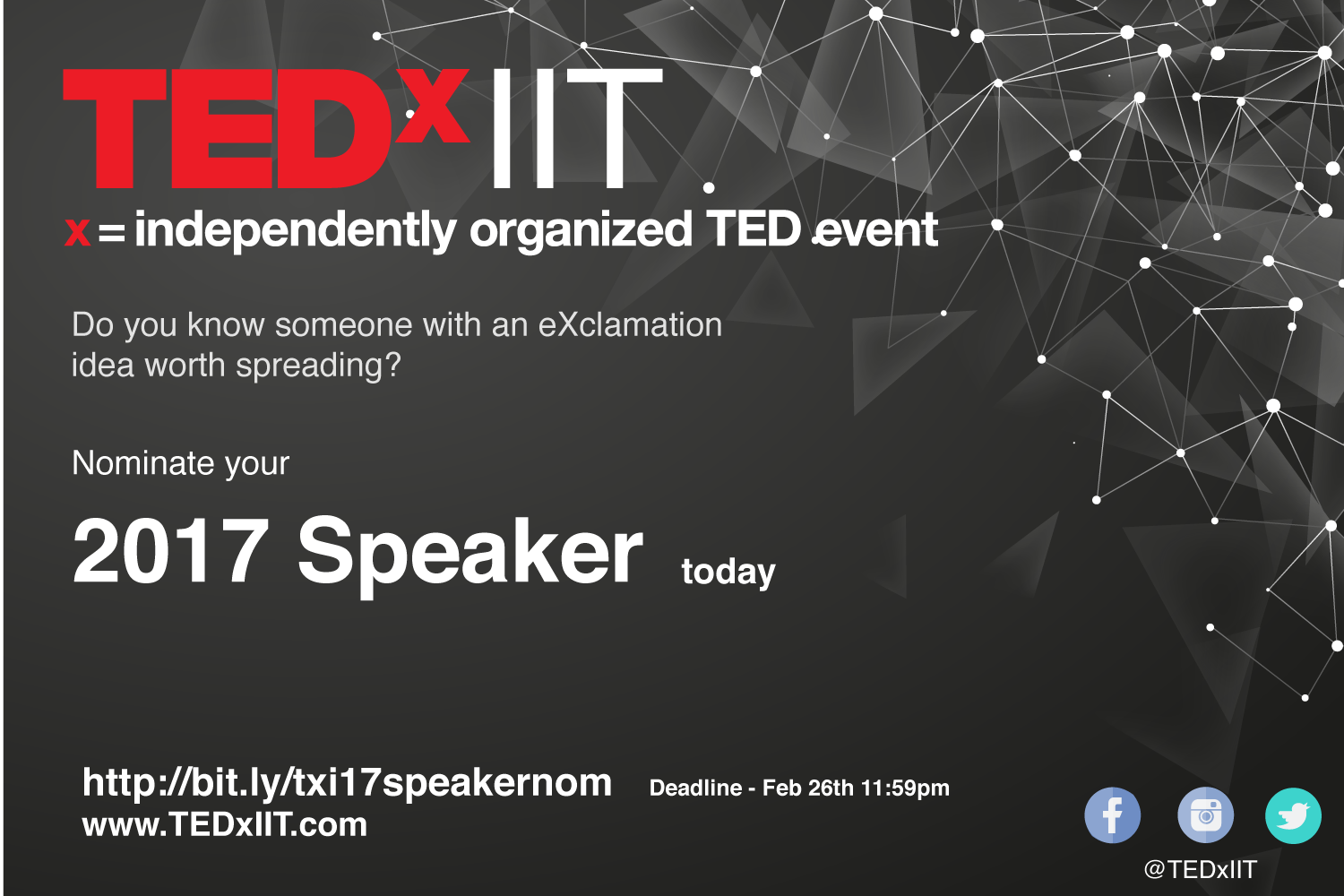 Speaker nominations are now being accepted for the seventh consecutive TEDxIIT. TEDxIIT is now the longest-running, independently organized TED event in Chicago.
TEDxIIT will take place on Saturday, April 8 in the IIT Tower Auditorium.
The theme this year is exclamation!
Who do you know could claim an idea truly worth spreading?
Who do you know has an extraordinary idea worth spreading?
Who do you know has an astonishing, amazing, and/or amusing idea worth spreading?
Here is your chance to help that person to be on the global platform and share his/her exclamation idea worldwide.
The 2017 speaker nomination form is now live here. Everyone is invited to submit nominations. TEDxIIT has set the bar high to be both inclusive and selective. Start the process today.
Deadline for nominations is Sunday, February 26 at 11:59 p.m. CST.