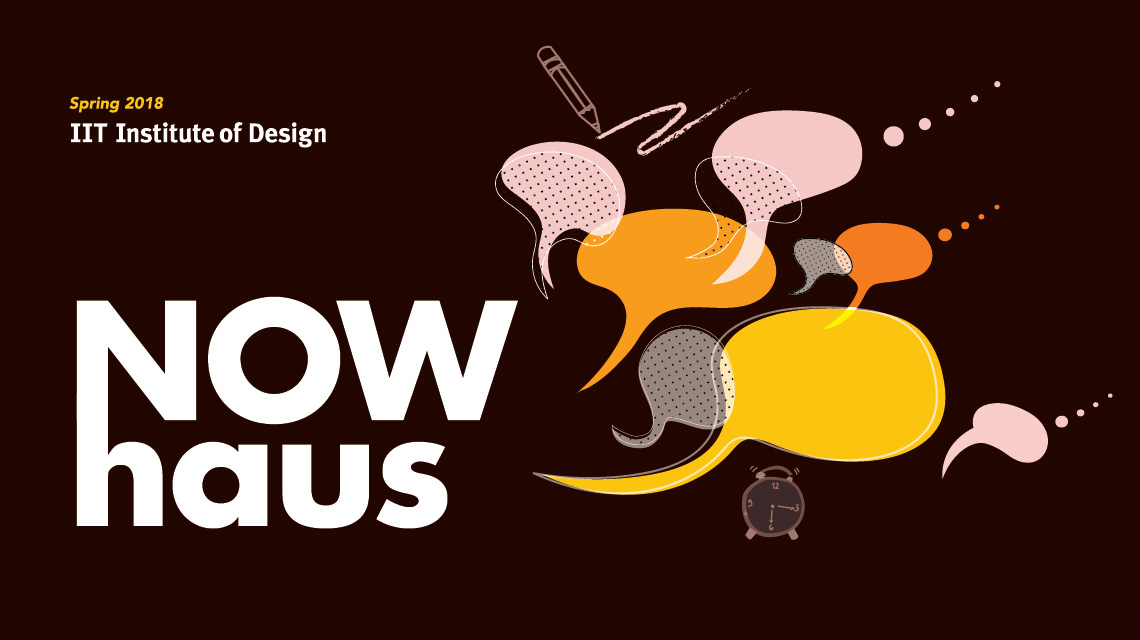 The Institute of Design will host NOWhaus on Thursday, March 29 from 6–9 p.m. at mHUB (965 W. Chicago Avenue). NOWhaus is an annual party designed, organized, and curated by ID students.
This year, we are thrilled to be hosting our party at mHUB, where there will be snacks, drinks, and opportunities to mingle with the Chicago design community at large. The centerpiece of the evening will be fun, fast-paced Pecha Kucha presentations given by current students about their crazy interests, wild obsessions, and quirky observations on the world as seen through the eyes of a designer.
Some of this year's presentation topics include:
The Repressed History of Breakfast Cereal: The secret behind cereal traced back to the late 1800s

The Other Helvetica: A typeface that everyone's seen but likely never noticed

The Journey: An amazing story of mentoring (a co-created presentation with the mentee)

TEAminology: How to choose and prep tea
Want to get a sense of what you can expect at the event? Check out pictures from the last event and video from the first NOWhaus ever.