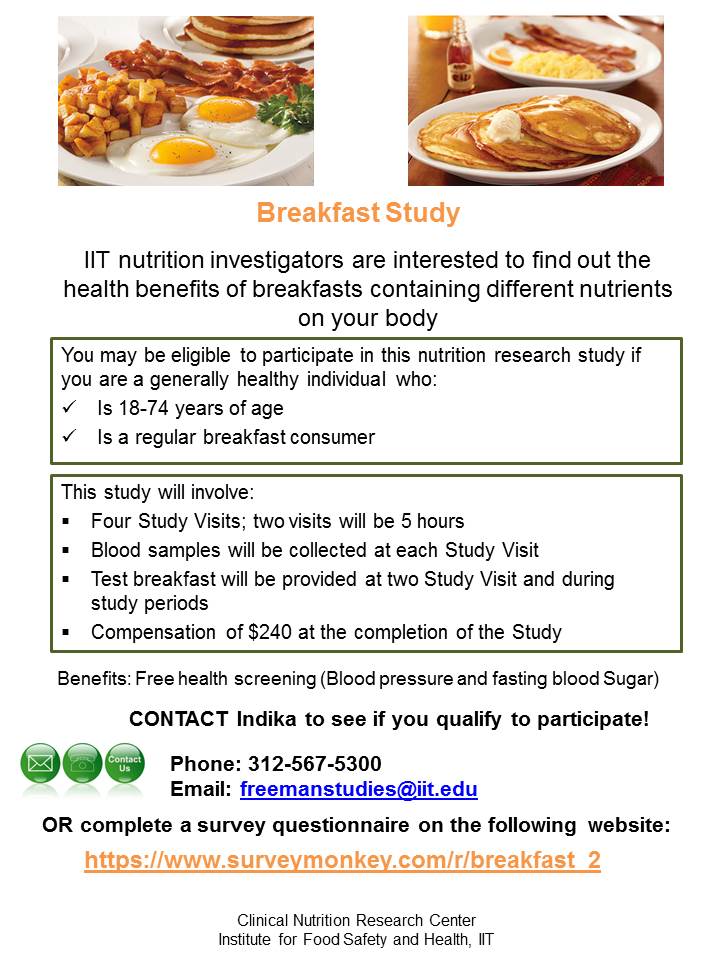 Illinois Tech nutrition investigators are interested to find out the health benefits of breakfasts containing different nutrients on your body.
You may be eligible to participate in this nutrition research study if you are a generally healthy individual who:
is 18-74 years of age
consumes breakfast on a regular basis
This study will involve:
four study visits; two visits will be five hours long
blood samples will be collected at each study visit
a test breakfast will be provided at two study visits and during study periods
compensation of $240 at the completion of the study
Contact us at freemanstudies@iit.edu or 312.567.5300 to see if you qualify to participate.
Complete a survey questionnaire here.