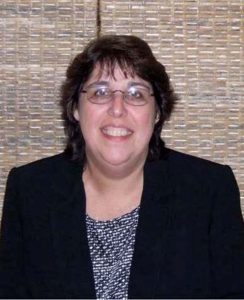 The Board of Directors of the Society of Research Administrators International recently selected Office of Sponsored Research and Programs Director Domenica Pappas as a member of the SRA International Distinguished Faculty. This prestigious designation recognizes individuals who continually distinguish themselves as exemplar teachers, scholars and practitioners in the field of research management and administration.
Pappas will be recognized as a new Distinguished Faculty member during the 2018 SRA International Annual Meeting on Tuesday, October 30 at the Walt Disney World Dolphin Resort in Orlando.
As a member of the SRA International Distinguished Faculty, Pappas may be called upon as an expert consultant and speaker to present and review professional workshops, continuing education courses, and professional development programs on behalf of the society. As a subject matter expert, she may also be requested to contribute to external, periodic, and professional reviews of research management/administration capacity and processes both within SRA International and externally.
Individuals who are designated "Distinguished Faculty" are named for an initial period of three years, which is renewable. Her term will expire on October 1, 2021.