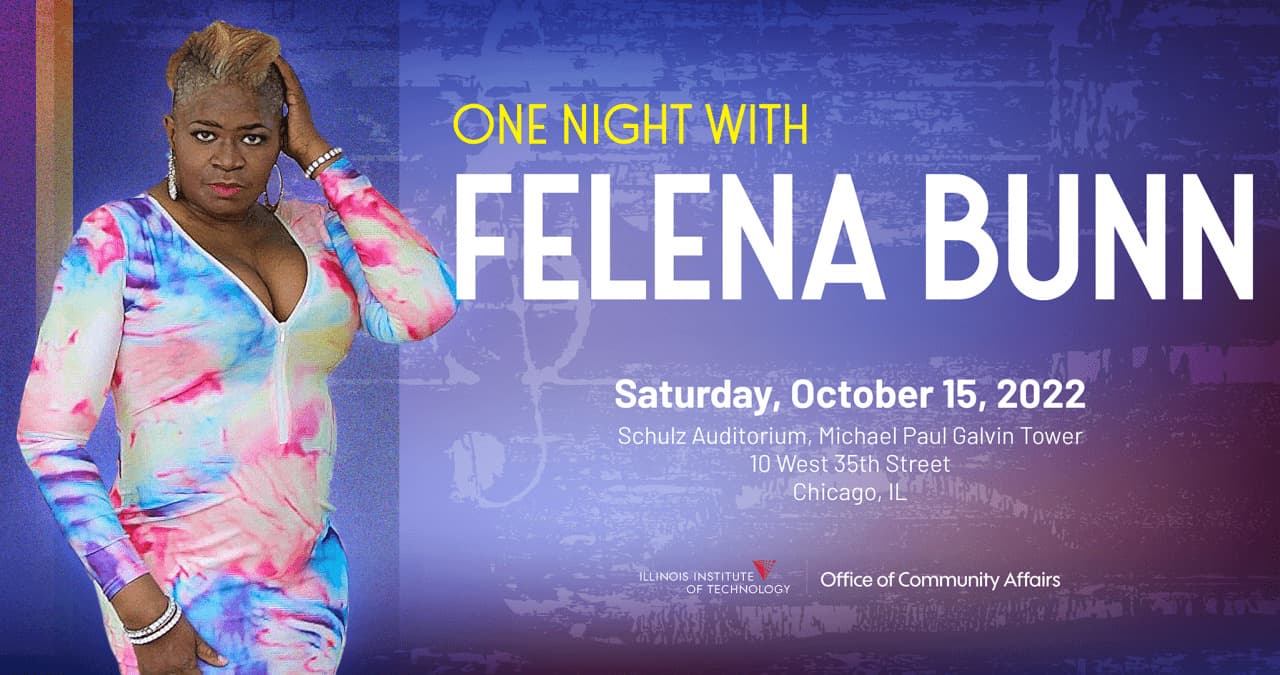 Join the Illinois Institute of Technology Office of Community Affairs as it presents One Night with Felena Bunn on October 15 at the Schulz Auditorium in Michael Paul Galvin Tower on the campus of Illinois Tech!
Bunn has toured multiple countries as a bandleader and background vocalist on the Umbria Jazz Tour and The International Festival of Choirs and Orchestras in Tuscany (Italy), the Usadba Jazz and St. Petersburg Jazz festivals (Russia), the Bohemian Jazz Fest (Czech), Jazz a' Vienne (France), the Jazz Jamboree (Poland), North Sea (Netherlands), the Brisbane International Jazz Festival, and the Melbourne International Jazz Festival (Australia). She has also toured with artists such as Garth Brooks and Faith Hill.
Set one begins promptly at 7 p.m., and set two begins at 8 p.m.
You may stay for both concerts, but you must register for each. Parking is free and located across the street and under the Green Line/Bronzeville-IIT stop in Lot D-4.