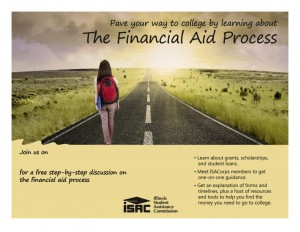 The Office of Student Access, Success, & Diversity Initiatives presents the inaugural Parent University on Saturday, March 28, 2015 from 9 a.m.-1 p.m. in the Life Sciences Building, located at 3105 South Dearborn in Chicago. The event is designed for parents or guardians of children in middle school or high school.
Topics to be discussed:
• College selection, application, and admission process
• Financial and community resources
• Cultural transitions from high school to college
Find more information here: Parent Univ. Flyer final and contact Deborah Young at dyoung6@iit.edu or 312.567.3779 for more information. This program is free of charge, though an RSVP is requested by Monday, March 23, 2015. RSVP here.