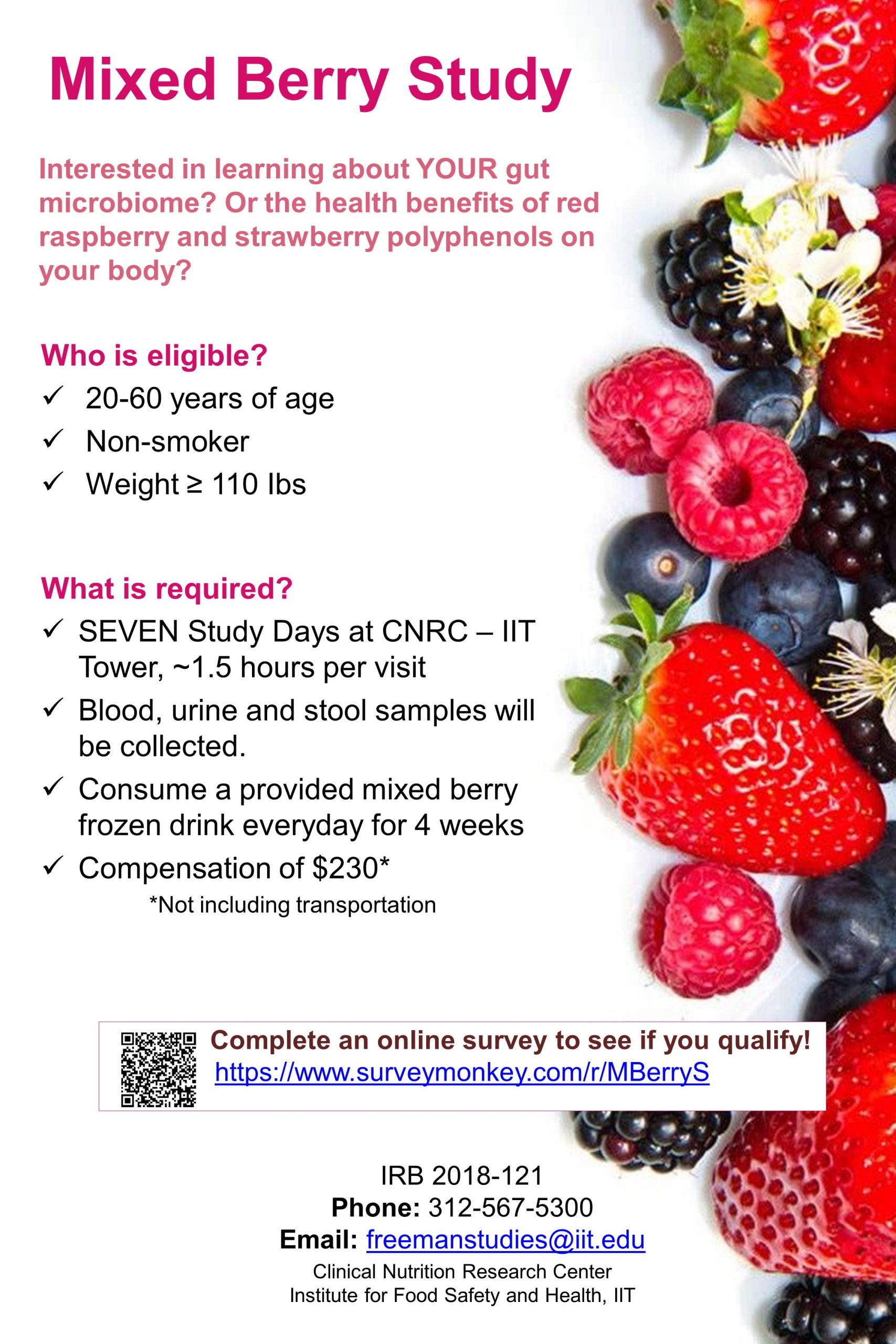 Looking at the health benefits of red raspberries and strawberries on your body.
You may be eligible to participate in this nutrition research study if you are a healthy individual who:
Is 20-60 years of age
Is non-smoker
Weight ≥ 110 Ibs
This study will take one month and involve:
FIVE Study Days, ~1.5 hours per visit + a Screening Visit and Training Session.
Blood, urine and stool samples will be collected.
Daily mixed berry treatment will be provided.
You will be compensated up to $230 for completing the study.
Complete the survey to see if you qualify!