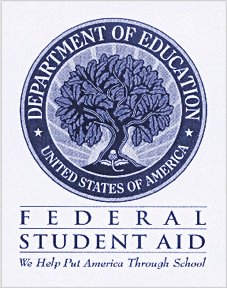 Beginning January 1, 2012, the Free Application for Federal Student Aid (FAFSA) for the 2012-13 academic year will be available. The Office of Financial Aid encourages all students interested in receiving federal aid to fill out the FAFSA early. Some forms of federal and state aid are limited, so all students are encouraged to apply by March 1. Even if you or your parents' tax return is not completed for 2011, families can use an estimate of their 2011 income to complete the FAFSA. Corrections to the FAFSA can be made later once taxes are filed. Complete the FAFSA early to avoid stress when you are busy with classes this spring!
Please note that some families who have filed their taxes may also be eligible for the IRS data pull on the FAFSA. This allows eligible families to pull their tax information directly from the IRS to the FAFSA instead of manually entered each item. This tool will be available beginning February 1 from the IRS.
Just like in 2011-12, selected students must complete verification before their financial aid package is finalized for the upcoming year. Verification is a process that compares the FAFSA to tax information and is required for selected students; federal aid cannot be disbursed to the student's account until this process is complete. For the upcoming academic year, the Office of Financial Aid will not finalize the award of federal aid to selected students until verification is complete. This means you will not have a finalized financial aid package until the requested documentation is submitted and reviewed by the financial aid office. Students are encouraged to work with your parents to fulfill requirements for this process and be in touch with the financial aid office so you can be provided with your financial aid award as quickly and smoothly as possible. The Office of Financial Aid's goal is to avoid changes to students' financial aid packages once classes have started in fall 2012.
As always, please feel free to contact the office with any questions at 312.567.7219 or finaid@iit.edu.