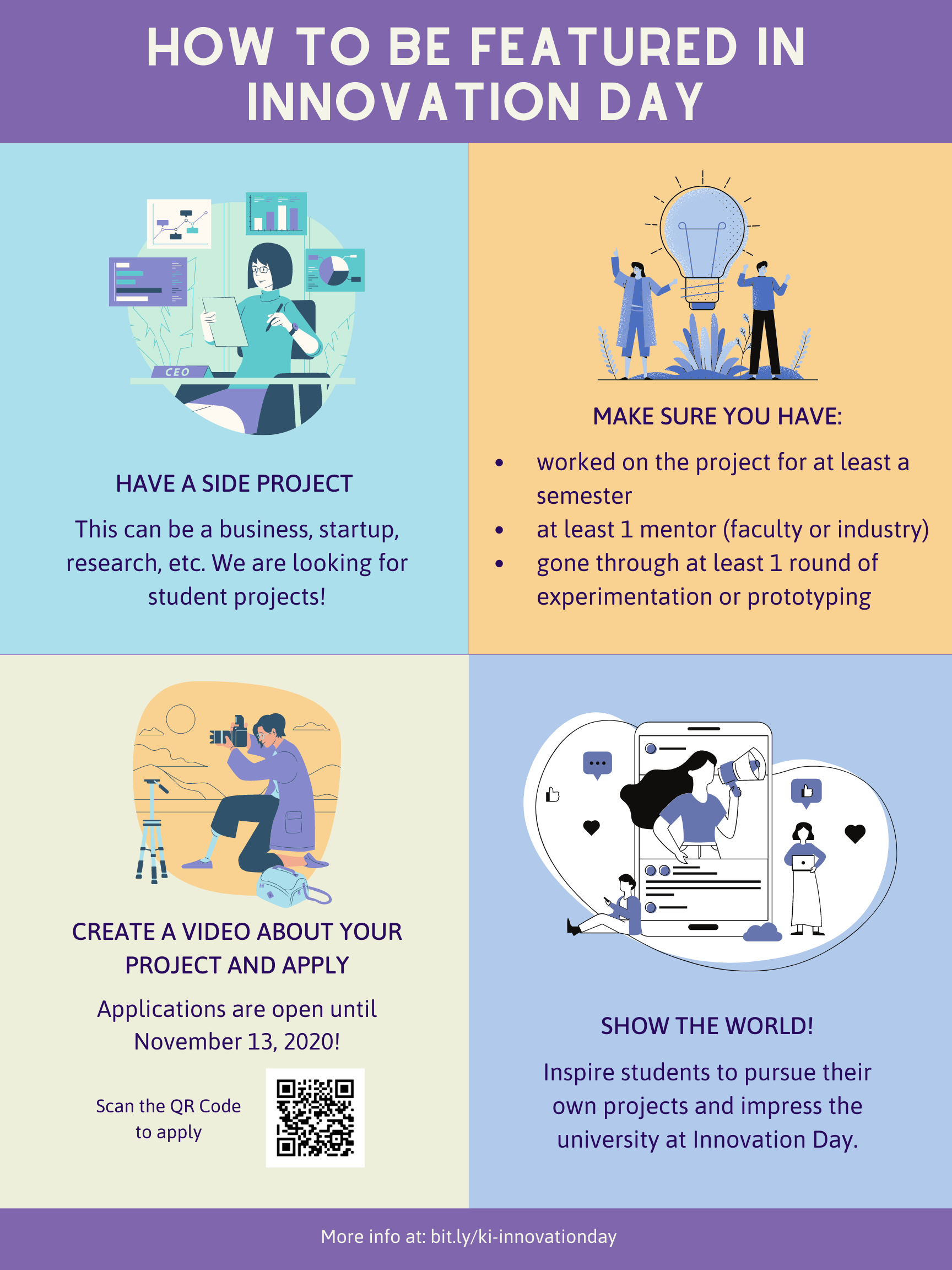 Kaplan Institute will be hosting Innovation Day on Friday, December 4. All students and teams working on innovation projects, entrepreneurial endeavors, or research projects are invited to apply.
Project requirements:
You have worked on the project for at least four months (one semester)
The project has a faculty mentor or a dedicated advisor from industry
The project has gone through at least one complete round of experimentation or prototyping
Must submit a 90-second video about your project during the application process
Innovation Day is a celebration of the progress or results you have achieved on your project.
Event details:
Friday, December 4, 2020
Event 1–4 p.m.
More information and to apply:
https://web.iit.edu/kaplan-institute/innovation-day