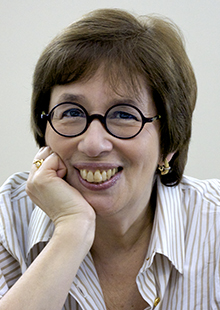 Linda Greenhouse, Knight Distinguished Journalist in Residence and Joseph Goldstein Lecturer in Law at Yale Law School, will deliver the 2016 Centennial Lecture at Chicago-Kent College of Law on Monday, October 10. The lecture, which begins at 3 p.m., will be held in the law school's Ogilvie Auditorium, located at 565 West Adams Street in Chicago.
Greenhouse will address the topic "Telling It Like It Is: When Courts Call Out Legislatures," inspired by a recent column she wrote for The New York Times and the response it received. The column, titled The Courts Begin to Call Out Lawmakers, focused on judges calling out lawmakers for using spurious justifications to pass statutes that would limit access to abortion and make it more difficult for African Americans to vote.
Greenhouse, winner of the 1998 Pulitzer Prize, teaches at Yale Law School and writes a column on law and the Supreme Court for The New York Times. From 1978 to 2008, Greenhouse covered the Supreme Court for The New York Times. She is the author of several books about the Supreme Court, including The Burger Court and the Rise of the Judicial Right (Simon & Schuster 2016) (with Michael J. Graetz).
The lecture is free and open to the public, but registration is requested.