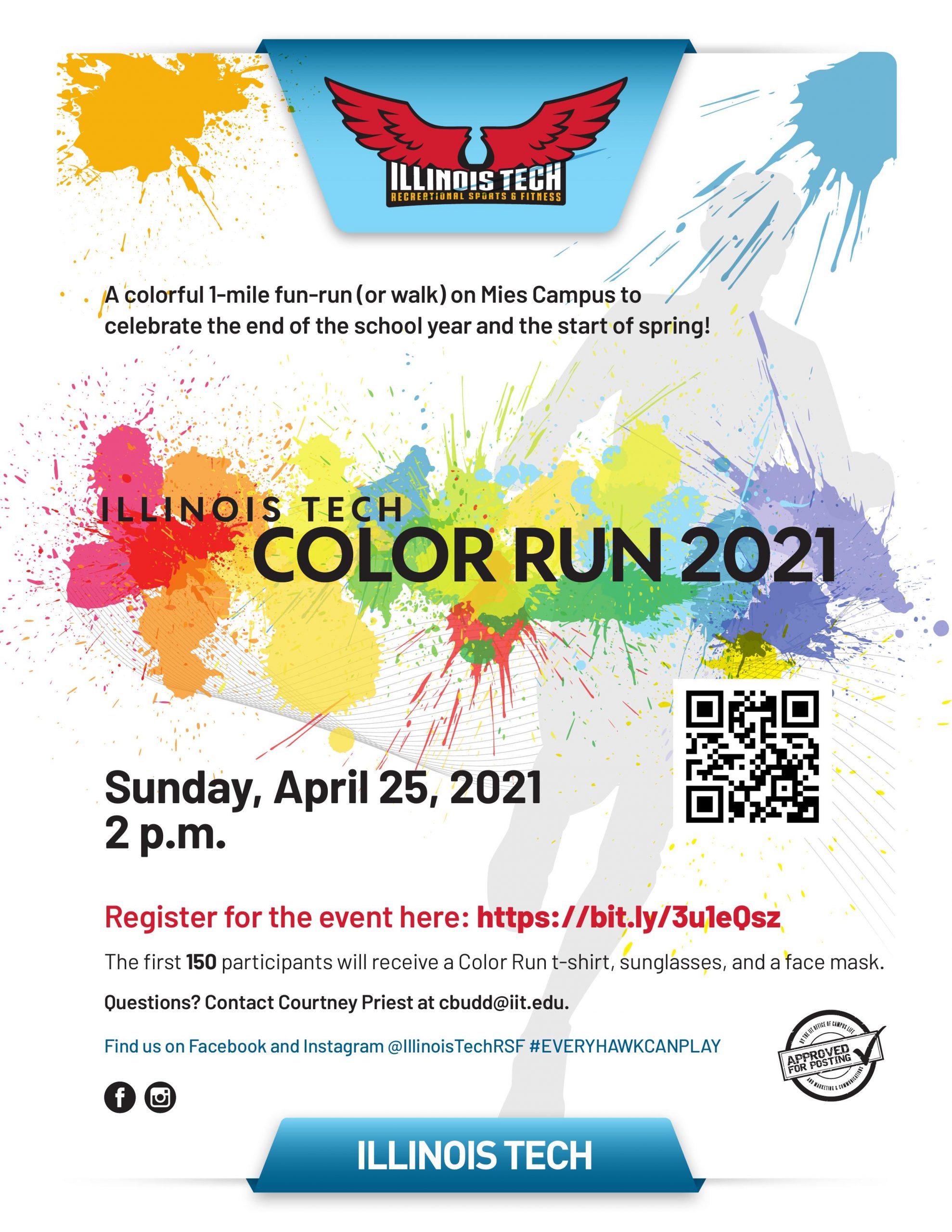 Register for the annual 1-mile Color Run on April 25 to celebrate the end of the school year and the start of spring.
You will look like a rainbow after you walk or run the 1 mile course on Mies campus (We will start and finish just east of the Kaplan Institute). The first 150 people to sign up will receive a free Color Run t-shirt, sunglasses and a face mask.
Register here: https://bit.ly/3u1eQsz
Register as a team if you want to walk or run with your friends!
Questions? Contact Courtney at cbudd@iit.edu